Cat lovers and other gamers love Stray. But how much time do you have to commit to helping the little cat through their adventure?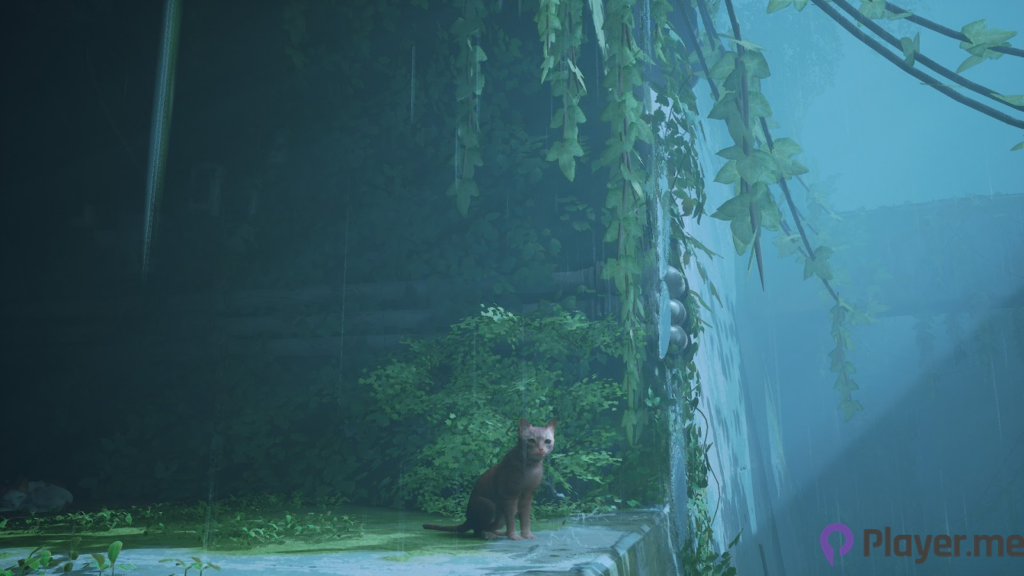 In Stray, you're responsible for the fate of a slightly different hero: A cat. It isn't clear whether the main character is male or female, so players can just make that part up in their own head.
The little stray cat gets separated from their friends and ends up in a rather strange place. Of course, our little furry friend wants to be reunited with their friends.
And that's your job: Find the way out of the walled city. If you wonder how long that'll take, you've come to the right place.
What Kind of Game Is Stray?
Stray is a third-person adventure, where the person is actually a cat. A big part of the game is jumping around and making your way through the game's world.
Along the way, you meet some robots which can help you or have quests. There are puzzles, stealth sequences, and sequences during which you need to run for your life.
How Long Does It Take to Beat Stray?
Stray isn't a very long game, which is reflected in the comparably low price for a new release. How long beating the game takes depends a lot on what you want to achieve, so let's have a look at how much time you'll need for different things.
Basic Playthrough
Do you just want to enjoy the story and don't care about achievements and side quests? Then you can finish the game in as little as five hours.
Most players like to take in the world a little and do at least some side quests, so a more realistic time-frame is 6-8 hours.
Noteworthy: There's an achievement for completing the main story in under 2 hours, but it's unlikely you could manage that in your first playthrough!
Completionist Playthrough
If you're a thorough player who wants to see, do, and achieve everything, you'll need to spend between 9 and 12 hours in Stray.
How Long Does It Take to Collect All Trophies in Stray?
You'll have to play the game at least twice to get all the trophies.
One trophy requires you to finish the story in under 2 hours. You'll not do that during your first time, especially not, if you want all other trophies.
Some trophies take time, like meowing 100 times. Taking everything into consideration, you'll need between 10-12 hours to get everything done.
How Many Chapters Does Stray Have? Full Chapter List:
Stray is divided into 12 chapters of slightly varying length. Here's the full list:

Inside the Wall
Dead City
The Flat
The Slums
Rooftops
The Slums – Part 2
Dead End
The Sewers
Antvillage
Midtown
Jail
Control Room
Frequently Asked Questions
Is Stray Replayable?
There's nothing to keep you from replaying the game. But unlike games like The Quarry, Stray doesn't offer anything different in new playthroughs. The main reason to replay is for fun, or if you missed achievements and trophies the first time around.
Is Stray Difficult?
Compared to a game like The Last of Us Part 1, Stray is fairly easy. Some jumping puzzles require a bit of thinking, but there's nothing that requires a detailed walkthrough.
Which Platforms Is Stray Available on?
As of April 2023, Stray can be played on PC, PlayStation 4, and PlayStation 5. Other platforms could follow in the future.