Setting foot into Diablo 4 is quite straightforward. All that's required is to select one of the five playable classes, create your character, and voila! You're now one of Sanctuary's champions, wielding your destiny against Lilith. With hundreds of thousands of players just like you, you're bound to bump into other gamers frequently. Everyone's gear and items may look diverse, but it's the titles that truly distinguish characters. In this guide, we're going to cover how to change your title in Diablo 4.
Related: How Many Acts Are in Diablo 4?
How to Change Your Title in Diablo 4?
In Diablo 4, titles consist of two words. At the game's onset, the majority will be locked, but as you evolve your character, you'll unlock new words. This means, even though it's not entirely unique (Due to the limited number of pre-set words), you can still choose your character's title from a sizeable list.
To change your title in Diablo 4, follow these steps:
Open the Character/Inventory menu at any point.
Open the Profile tab next to your character's name.
Click the Edit button to access the words section.
You'll see the title words split into two groups: Prefix and Suffix.
Select the two you prefer and press Confirm.
There you have it. Any players you meet in Sanctuary will now also see your title beneath your name (And on your profile). As you complete in-game challenges and level up, you can utilise different titles.
The title mechanic in Diablo 4 serves as one of the biggest indicators that Blizzard has aligned this game with MMO logic. A Barbarian donning the title 'Agile Adventurer' whilst wandering the streets of Sanctuary is precisely the type of humour one would expect from an online-focused game.
Frequently Asked Questions
Can You Customise Your Character in Diablo 4?
Yes, Diablo 4 has a very rich character creation screen. You can customise your character's gender, hairstyle, eye colour and many more. After starting the game, you can only change the appearance of your tattoos and gear. You can also remove gems from slots if you wish.
Is Diablo 4 Better Than Diablo 3?
Yes, Diablo 4 is a better game than Diablo 3 overall. The fourth game is at a much better level, both in the Metacritic score averages and its counterpart in the player community. We don't know if this situation will change in the coming months, but Blizzard Entertainment seems to have met the expectations. Especially if they can keep the end-game alive with new updates.
How Many Classes Are In D4?
Diablo 4 has five playable classes. These classes are Barbarian, Druid, Necromancer, Rogue, and Sorcerer, respectively. All classes have their own large and detailed skill trees. So you can develop a build that best fits your playstyle. It is almost certain that different classes will join the game with the new DLCs to come in the coming months.
Author Profile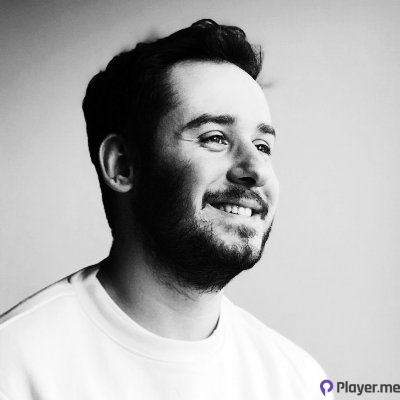 My journey into the world of video games began at four, when I was first introduced to arcade machines in 1996. Over the past decades, I've been fortunate enough to witness the incredible evolution of gaming, as it has grown from a niche hobby to a thriving art. Today, I'm dedicated to creating content that celebrates all genres of games. We will talk about them at Player.me.