Gathering top-notch parts is critical if you're ready to master mech combat in FromSoftware's Armored Core 6: Fires of Rubicon. This pivotal element in the game allows you to fine-tune your builds and loadouts for optimal performance. So, let's talk about how to get mech parts in Armored Core 6.
Armed with the right components, you'll be a challenging competitor, even for tough bosses like Balteus and Sea Spider. This will ensure you're well-equipped to handle any battle that comes your way.
Related: Does Armored Core 6 Have Multiplayer?
How to Get Mech Parts in Armored Core 6?
You have two effective paths to getting new mech parts in Armored Core 6: Loghunt bounties and the Parts Shop. Both these routes offer unique advantages for upgrading your mech's capabilities.
Starting with Loghunts, this bounty system unlocks early in the game, specifically after you complete the "Destroy Artillery" mission in Chapter 1. The essence of Loghunts is tackling powerful enemies in diverse missions and gathering their combat logs. These missions boost your Hunter Rank, and you receive special new parts as rewards as you climb the ranks.
On the other hand, the Parts Shop provides a more straightforward method. Engaging in the game and completing various missions automatically makes new parts available in the shop. Not only that, these missions are your primary way to earn in-game currency, which you'll need to acquire the newly unlocked components.
Whether climbing the Hunter Rank through Loghunts or making strategic purchases from the parts shop, you'll find various means to enhance your mech. Choose the approach that suits you best and prepare to face hard bosses.
Related: Armored Core 6 Collector's Edition: Is It Worth It?
All Mech Parts in Armored Core 6
In Fires of Rubicon, you can expect a wide array of customisation options for your mech. You can shape your mech from the core components to weapons and equipment according to your playstyle. Here's what you can modify:
Head
Arms
Legs
Core
Generator
The components you can develop with mech parts in Armored Core 6 are not just that. While the above list is always your priority, you can also consider the following based on your playstyle:
FCS — Guidance System
Boost Thrusters
Operating System — It's important for features like Assault Armour
Right Hand Equipment – Weapon
Left Hand Equipment – Weapon
Right Shoulder Equipment – Weapon
Left Shoulder Equipment – Weapon
Once you start with a standard mech in the initial missions, making upgrades from the list we've previously discussed will lead you to a personalised combat machine by the end of Chapter One. You'll have a tough mech tailored to your playstyle, keeping in line with what the Armored Core series is all about.
And if you're hesitant about jumping straight into combat with your new set-up, don't worry. Fires of Rubicon offers a range of testing grounds, including a training mode and the iconic Armored Core 6 Arena. These platforms allow you to trial new builds before committing them to essential missions.
That's all we have to say for now on how to find mech parts in Armored Core 6. We will continue to share new guides about this great game in the coming days.
Frequently Asked Questions
How Many Parts Are There in Armored Core 6?
203 — Armored Core 6 has a total of 203 parts in nine different categories. This game offers an extensive collection of customisation options for your mech. The potential combinations are almost endless, allowing you to find the ideal build that fits your play style and adapt your strategy for different bosses.
How Long to Beat Armored Core 6?
Director Yu Yamamura said completing the Armored Core 6: Fires of Rubicon campaign will take around 20 hours. This estimate only covers a single playthrough of the story, but fans anticipate a lot of replay value from the game.
How Many Endings Are There in Armored Core 6?
Three — there are three different endings to discover in Armored Core 6: Fires of Rubicon. These are the Bad Ending, known as "The Fires of Raven," the Good Ending, called "Liberator of Rubicon," and the True Ending, titled "Alea Iacta Est."
Author Profile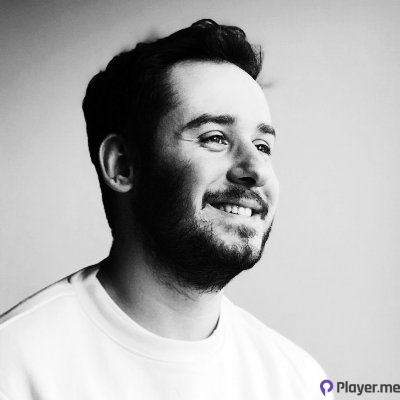 My journey into the world of video games began at four, when I was first introduced to arcade machines in 1996. Over the past decades, I've been fortunate enough to witness the incredible evolution of gaming, as it has grown from a niche hobby to a thriving art. Today, I'm dedicated to creating content that celebrates all genres of games. We will talk about them at Player.me.