Gamescom 2023 is in full swing, and we're getting a clearer picture of upcoming games. Fresh details have emerged about Phantom Liberty's new features, thanks to Game Director Gabe Amatangelo. He's confident that players will be thrilled with the DLC. Here are the confirmed details about Phantom Liberty gameplay.
Related: Cyberpunk 2077 Phantom Liberty Release Date, Story and More
New Details About Phantom Liberty Gameplay
As of August 2023, Cyberpunk 2077 has turned things around. After a shaky start, CD Projekt Red has worked to make the game enjoyable on PC, PlayStation 5, and Xbox Series X|S. Night City is now captivating, complete with compelling characters and an engaging story. The game is receiving positive Steam reviews for the first time since its release.
The game is now set for its next big chapter: Phantom Liberty, which will be its first and final DLC. According to Game Director Gabe Amatangelo, this addition is packed with new features to look forward to:
The storyline of Phantom Liberty is set right in the middle of Cyberpunk 2077's main campaign.
The new Skill Tree includes abilities inspired by Edgerunners.
Players can now blow off the wheels of police and NPC vehicles.
Vehicles can be equipped with rockets and machine guns.
Night City will see increased activity, making it more lively than ever.
Expect to see more gang fights and police chases happening around Night City.
Police vehicles will also come armed with weapons.
Stay tuned for more updates on Phantom Liberty gameplay — we'll bring them to you fast if anything new is announced before Gamescom 2023 wraps up.
Cyberpunk 2077: Phantom Liberty is set to drop on September 26, available on PC, PlayStation 5, and Xbox Series X|S. We'll step into the shoes of "V" again for more Night City adventures. Unfortunately, this DLC won't be available for those on PS4 and Xbox One.
Frequently Asked Questions
Will Phantom Liberty Be Free?
No — Phantom Liberty comes with a sizable price tag of $29.99. But don't worry — all-new gameplay features will be added to the base game for free. The only thing you'll miss out on is the new storyline.
How Long Is Cyberpunk 2077?
If you aim to finish the main game before diving into Phantom Liberty, you have options. Focusing solely on main missions should take around 24 hours. However, completing all side quests will keep you busy for more than 105 hours.
Will Phantom Liberty Change the Main Story?
CD Projekt Red has clarified that the DLC will introduce a new ending. Yet, this doesn't significantly alter V's core narrative. All the original endings in the base game will still be intact. It'll be interesting to see how this lack of major change impacts the character's reputation in the DLC. Remember, the base game will also include all Phantom Liberty gameplay tweaks.
Author Profile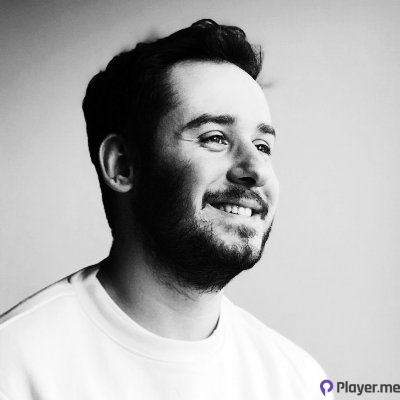 My journey into the world of video games began at four, when I was first introduced to arcade machines in 1996. Over the past decades, I've been fortunate enough to witness the incredible evolution of gaming, as it has grown from a niche hobby to a thriving art. Today, I'm dedicated to creating content that celebrates all genres of games. We will talk about them at Player.me.