In the universe of Warframe, nothing is what it seems. As Tenno warriors, players navigate a complex galaxy fraught with danger and opportunities. One such opportunity leads them to Pluto. Far from just being a tiny rock in the sky, Pluto presents unique challenges and resources for those bold enough to explore it. So, let's talk about how to get to Pluto in Warframe.
Pluto is no ordinary planet — it's a bitterly cold Dwarf planet. The conditions are so harsh that life, as we know it, wouldn't stand a chance. But this is precisely what attracts the merchants of Warframes. They dare to venture where most wouldn't even dream of going.
Related: 10 Most Played Online Multiplayer Video Games
Why Pluto Matters in Warframe?
Under the dominion of the Corpus faction, Pluto serves as more than just an icy outpost. It's a stronghold for those who wield control over the Solar System. This setting makes it a magnet for power struggles and high-stakes missions, presenting players with the sort of challenges and rewards that you can't find anywhere else.
Once you've conquered over Saturn and defeated the Specter in Pluto Junction, your next objective in Warframe lies in the Pluto Assassination Junction. Your mission? Capture and defeat Ambulas.
Ambulas can be found in the mission node known as Hades. This isn't just a showdown with a formidable adversary — it's also your golden ticket to get the blueprints for the Trinity Warframe. So don't forget to go to Pluto in Warframe.
Plus, the Hades node is a hotspot for getting rare Morphics loot. So, accomplishing this mission is more than just victory — it's a chance to gear up and become even more powerful.
Related: How to Make Bricks in Conan Exiles?
How to Get To Pluto in Warframe?
After completing the missions on Saturn, you'll unlock the Pluto Junction, granting you the keys to Pluto and its various challenges in Warframe. Bear in mind, Pluto is not for the faint-hearted. It's a high-level planet requiring well-prepared players armed with robust Warframes and potent weapons.
Pluto offers an array of missions, each presenting opportunities to haul in some severe loot and resources to bolster your Warframe and weaponry. While there's a multitude of quests to choose from, we'll only delve into a few specifics in this guide:
| | | |
| --- | --- | --- |
| Mission Name | Recommended Level | Mission Type |
| Hydra Mission | 30 – 34 | Capture |
| Hade Mission | 35 – 45 | Assassin |
| Regna Mission | 34 – 38 | Rescue |
| Cerberus Mission | 30 – 40 | Interception |
| Cypress Mission | 34 – 38 | Sabotage |
Pluto missions in Warframe
That wraps up our guide on navigating your way to Pluto in Warframe. Stay tuned for more planetary guides coming your way soon.
Frequently Asked Questions
Is There a Boss on Pluto in Warframe?
Yes — Ambulas, the Corpus overlord of Pluto, is no pushover. It operates on an advanced AI system called Animo, which enables it to learn and adapt from past encounters. This means you can't take it down using the same trick twice — it's continually evolving its defence strategies.
What Warframe Is on Uranus?
Uranus stands out as the lone planet featuring the Grineer Sealab tileset, complete with the Submersible Archwing mode. It shares this unique tileset only with Earth, specifically on its Mariana node.
Who Is the Evil in Warframe?
Stalker — known initially as the Stalker and later as the Shadow Stalker, this formidable foe is a key antagonist in Warframe, specifically during The Second Dream quest. The Stalker harbours a deep-rooted grudge against the Tenno, making him a relentless adversary throughout the game.
Author Profile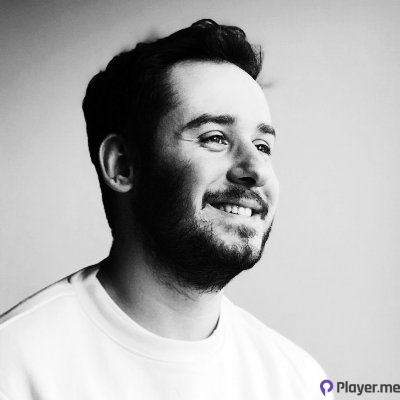 My journey into the world of video games began at four, when I was first introduced to arcade machines in 1996. Over the past decades, I've been fortunate enough to witness the incredible evolution of gaming, as it has grown from a niche hobby to a thriving art. Today, I'm dedicated to creating content that celebrates all genres of games. We will talk about them at Player.me.