Farming is at the heart of everything, providing endless opportunities to grow and thrive in Stardew Valley. When you first set foot on your farm, it's all about the basics — planting simple crops to get by. But as the seasons roll on and your farm expands, you're encouraged towards cultivating more exotic and high-value plants, like Rare Seeds. So, let's talk about how to get Rare Seeds in Stardew Valley.
Growing these unique seeds boosts your bottom line and expands your offerings for artisan products, fetching you even higher prices at the market. Unlike your standard seeds, which you can buy or earn quite easily, Rare Seeds ask for a bit more of your sweat and attention.
Related: How to Easily Upgrade Barn in Stardew Valley?
How To Get Rare Seeds in Stardew Valley?
As you might guess, these seeds aren't just lying around for you to pick up. The one-stop shop for these prized items is the Traveling Cart, a vendor who shows up like a bolt of the blue in the Lake Area during special yearly events.
These seeds are a hot commodity during the Spring and Summer, retailing at 1,000 Gold. But keep an eye out! Every so often, the cart might offer them at a discount.
So here's the pro tip: Whenever the Traveling Cart rolls into town, seize the chance to stock up on Rare Seeds in Stardew Valley. That means always having a stash of Gold ready so you can grab as many as possible.
Related: How to Easily Get Coconut in Stardew Valley?
What Should I Do with Rare Seeds in Stardew Valley?
They blossom into Sweet Gem Berries, some of the most prized crops in the game. While the game says they take "All season to grow," it means about 24 in-game days. A day in the game takes 14 minutes in real life — so you'll have to wait around 5.5 hours.
You can only grow these luxurious fruits in the Fall or all year round in the Greenhouse if you've unlocked it at the Community Center. When you plant them, treat them like the treasures they are. Keep them well-watered and well-guarded.
Pop a Scarecrow nearby and a Lightning Rod to protect them from pests and storms. Trust us, you'll want to get that Greenhouse up and running as soon as possible — it's the safest haven for your Sweet Gem Berries.
That's all we have to say for now about how you can get Rare Seeds in Stardew Valley. We will continue to share new guides about the game in the coming days.
Frequently Asked Questions
Is Rare Seeds in Stardew Valley Worth It?
Yes — buying Rare Seeds from the Traveling Cart for anything between 600 and 1,000 gold is wise. Why? Because these seeds grow into Sweet Gem Berries, which have a base value of 3,000 gold. Sure, you can toss a Sweet Gem Berry into a Seed Maker to get more Rare Seeds, but you'll see a dip in your profits.
Do Rare Seeds Regrow?
No — keep in mind, Rare Seeds are a one-and-done deal. Once you harvest your Sweet Gem Berry, that's it for that plant. They don't keep producing like some other crops. So if you want more, you'll have to plant new Rare Seeds.
Why Didn't My Rare Seed Grow?
Consistency is key with Rare Seeds. They need water every day for 24 days to grow. Skip a day, and you add another day to their growth cycle. Given their high value, you will want to attend every single watering day.
Author Profile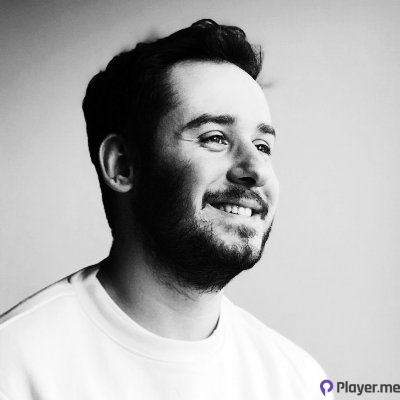 My journey into the world of video games began at four, when I was first introduced to arcade machines in 1996. Over the past decades, I've been fortunate enough to witness the incredible evolution of gaming, as it has grown from a niche hobby to a thriving art. Today, I'm dedicated to creating content that celebrates all genres of games. We will talk about them at Player.me.