Starfield — the biggest game of the year for Xbox Game Studios — is now days away. Mark your calendars for September 6 because this highly anticipated game will hit the PC and Xbox Series X|S platforms. But, there is a burning question: Will there be a New Game+ mode? In a recent GQ interview, Todd Howard split the beans, confirming that Starfield New Game Plus mode will be a feature on the launch.
Related: Starfield Preview: 5 Things to Know
Starfield New Game Plus on Launch
Todd Howard shared with GQ that Starfield promises to be Bethesda Game Studios' most engaging role-playing experience since the 2006 classic, Oblivion. The game aims to offer players ample room to shape their unique paths and will even feature a fresh twist on the New Game+ mode to keep you coming back for more.
While Howard kept mum on the specifics — like which items or currency might transfer into a New Game+ save — he highlighted the feature's importance. This is especially significant coming from Bethesda, a studio that hasn't typically included New Game+ modes in their past titles.
So yes. We will get the Starfield New Game Plus mode that we have been waiting for a long time with the launch. Let's see how visiting more than 1000 planets after finishing the game will affect the gameplay.
Related: Starfield Timeline: The Story So Far (300 Years)
Main Story Is Not the Only Thing in Starfield
During Gamescom 2023, Pete Hines, the Head of Publishing at Bethesda, commented that it might intrigue fans waiting for Starfield's release. Hines said the game didn't "Really get going" until he had to spend 130 hours in the game.
Whether this statement excites or concerns you, there's more to unpack. Completing the main story is a must to gain access to Starfield New Game Plus. However, Hines highlights that the game's richness lies in the main campaign, its side quests, and the joy of exploration.
Hines revealed that he'd already invested about 80 hours in Starfield's side missions and faction quests before even touching the main storyline. Urged by Todd Howard, he then dived into the central quest, which took him another 50 hours.
Hines couldn't help but praise the game's story. "It's my favourite narrative and ending from any Bethesda Game Studios game," he shared. "I hope players will relish it as much as I did."
Frequently Asked Questions
What Is New Game Plus?
New Game Plus — often shown as New Game+ or NG+ — is a unique game mode you can unlock after completing a video game at least once. In this mode, you start a fresh game with added features that aren't available in your first playthrough. You can expect the same with Starfield New Game Plus on launch.
Is New Game Plus Always Harder?
Yes — in New Game Plus, the difficulty level jumps significantly. Enemies have three times as much health and are hit three times harder. The most noticeable increase in difficulty happens in the transition to the first New Game+ and then levels off around NG+7.
What Happens After You Finish New Game Plus?
After defeating NG+, you're not done. You can move on to NG++ mode and beyond. Each new run ramps the enemy's difficulty but rewards you with more runs. In past games like those in the Souls series, the enemy toughness usually maxes out at around NG+7 or NG+9, but that doesn't stop you from embarking on new runs even after reaching those levels.
Author Profile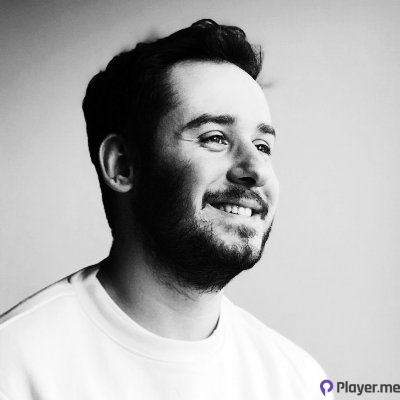 My journey into the world of video games began at four, when I was first introduced to arcade machines in 1996. Over the past decades, I've been fortunate enough to witness the incredible evolution of gaming, as it has grown from a niche hobby to a thriving art. Today, I'm dedicated to creating content that celebrates all genres of games. We will talk about them at Player.me.