Ever desired teaming up with Nicki Minaj in a high-stakes combat scenario? Warzone has got you sorted. Moving closer to Fortnite's celebrity-tinged approach, Call of Duty has recruited the famed rapper. Some players aren't thrilled, but we're here to guide you on how to get Nicki Minaj skin in Warzone and MW2.
Remember, Nicki's not flying solo here. Call of Duty has enlisted a rap superstar trio for the new Warzone and Modern Warfare 2 season. Joining her are Snoop Dogg and 21 Savage. As for teaming up with Captain Price, could you even ask for a more formidable squad? We think not.
Related: Warzone Caldera to Shut Down in September
How to Unlock Nicki Minaj Skin in Warzone?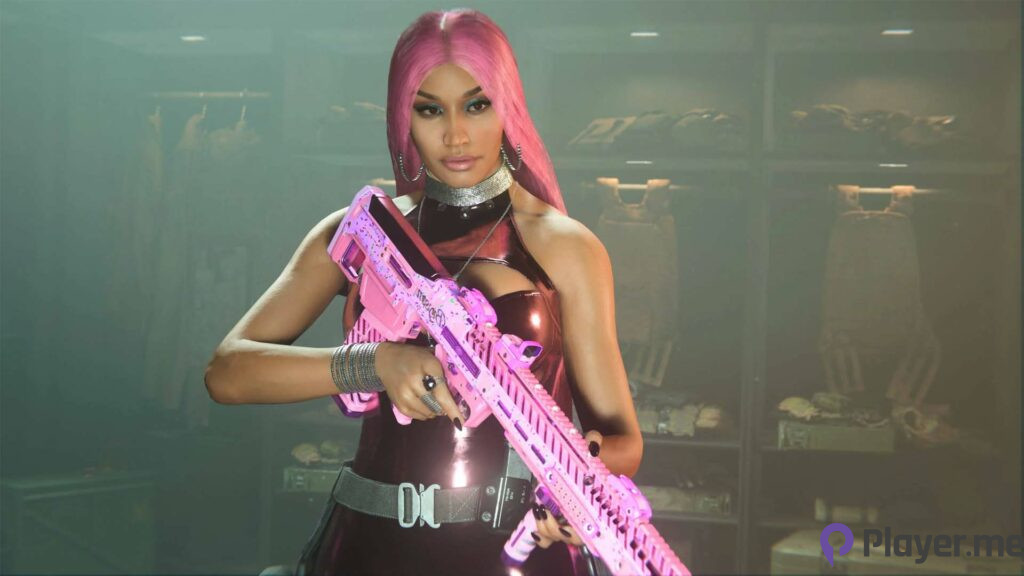 As of August 24, Nicki Minaj joins the battle in Call of Duty via her operator bundle in the store. To unlock her, you'll need to spend 2,400 CP, which you can either earn from battle passes or purchase with real cash.
Not just a flashy skin, the bundle also includes a pink Assault Rifle Weapon Blueprint, usable across all game modes in Season 5.
But that's not all. The Nicki Minaj skin in Warzone comes packed with a variety of extras. You'll catch two weapon blueprints and a range of cosmetics, including a unique finishing move, vehicle skin, weapon sticker, loading screen, and emblem.
Don't miss your chance to unlock Nicki Minaj, as her bundle is here for a limited time only. If you like the Queen of the Barbz, quickly secure the bundle.
Related: How to Access Call of Duty: Modern Warfare 3 Beta?
Snoop Dog and 21 Savage
Interestingly, the hip-hop superstars weren't all introduced at once. Snoop Dogg debuted at the start of the season, while Nicki Minaj skin in Warzone is now up for grabs in Season 5. Keep an eye out for 21 Savage, who's slated to join during Season 5 Reloaded or perhaps even earlier. Soon, you could be battling it out as the "Slaughter King."
These iconic artists are part of Modern Warfare 2's grand celebration of 50 Years of Hip Hop. There's also an in-game event where you can get some free hip-hop War Tracks simply by logging in.
Frequently Asked Questions
How Much Is Nicki Minaj Skin in Warzone?
The Nicki Minaj operator bundle comes at a cost of 2,400 CP, or about $19.99. You can either earn this in-game currency by completing Battle Pass missions or buy it with real money. Despite some negative initial feedback, a huge number of players have grabbed up this skin, showcasing the diversity of the Call of Duty community.
Is Warzone 2 a Standalone Game?
Warzone 2 stands on its own two feet — you don't need any previous game to play this free-to-play battle royale. Download it from Steam or Battle.net, and you're ready. If you want, you can splash out on cosmetics, like the much-discussed Nicki Minaj skin in Warzone.
Does Warzone 2 Have Cross-Play?
When it comes to cross-play, Call of Duty: Warzone has you well covered. Players from various platforms, such as PC, PS5, PS4, Xbox Series X|S, and Xbox One, can all share the same game lobby. This makes the matchmaking process much quicker and smoother. If you prefer, you can turn off this feature in the settings for a PC-only experience.
Author Profile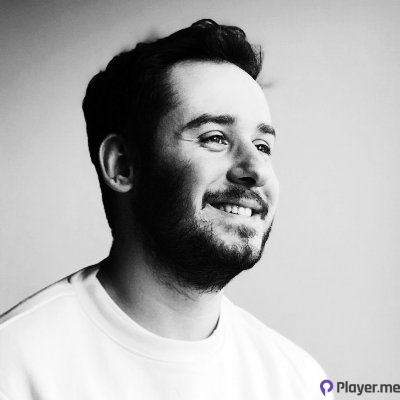 My journey into the world of video games began at four, when I was first introduced to arcade machines in 1996. Over the past decades, I've been fortunate enough to witness the incredible evolution of gaming, as it has grown from a niche hobby to a thriving art. Today, I'm dedicated to creating content that celebrates all genres of games. We will talk about them at Player.me.