The anticipation is high as we get closer to the release date, and EA isn't idle. They've already thrown back the curtain on pre-order editions and some shiny new gameplay features. But let's cut to the chase. Many of you are itching to know whether you'll be able to face off with friends across different gaming platforms. Is NHL 24 cross-platform, cross-play, or cross-progression?
Last year, the EA NHL series introduced cross-play for the first time, broadening our horizons in more ways than one. They upped their game, not just by offering a variety of modes but also by letting us play with mates no matter their console. So, is NHL 24 continuing this trend? You're in the right spot to find out.
Related: Forza Motorsport System Requirements: Can I Run It?
NHL 24 Cross-Platform Support
NHL 24 cross-platform support is making a splash, but let's clarify which platforms are in the game. The icy action will be available on PlayStation 5, PlayStation 4, Xbox Series X|S, and Xbox One. If you're a PC or Nintendo Switch gamer, tough luck — this title is strictly for consoles.
So, why is NHL 24 console-only? Ice hockey's heartland is North America, where console gaming holds strong. On the flip side, if you're into football — which is king across the pond in Europe — you're in luck. EA Sports FC 24 is rolling out across all platforms, including PC.
Related: Is EA Sports FC 24 Cross-Play?
Does NHL 24 Have Cross-Play?
Yes — NHL 24 is set to drop this coming October, and guess what? Cross-play is not only making a comeback but also levelling up. This year, it's not just about competing against your mates — you can team up with them, too.
But let's pump the brakes for a second. There's a bit of fine print you'll want to know about. You see, NHL 24 cross-platform play is restricted to same-generation consoles. So, you'll be benched if you're on a PlayStation 5 and your mate's still kicking it old school on a PlayStation 4. It's all about keeping the gameplay fair and balanced.
So, which console players will be able to play together:
PlayStation 5 and Xbox Series X|S
PlayStation 4 and Xbox One
Now, where can you find this cross-play action? It's limited to online modes, including fan favourites like HUT and World of Chel. NHL 24 cross-play will be a game-changer. Not only will you find a match quicker, but the overall quality of those matchups will be top-notch.
Related: Is NBA 2K24 on Game Pass?
NHL 24 Cross-Progression Support
In NHL 24, one-time cross-progression support is a game-changer. If you kick off your NHL 24 journey on PlayStation 4 or Xbox One, you can seamlessly transfer your HUT team to next-gen consoles. But watch out, it's a one-way ticket — you can make the move only once.
From PlayStation 4 to PlayStation 5
From Xbox One to Xbox Series X|S
However, there's a catch. If you're thinking of moving your progress in reverse, from next-gen back to previous-gen consoles, you're out of luck. The boundaries don't just stop at NHL 24 cross-platform play — they extend to console generations. And don't forget this one-time move applies only to your HUT team. For other game modes, what's done on one platform stays on that platform.
That's all we have to say about NHL 24 cross-platform, cross-play, and cross-progression support for now. In the coming days, we will continue to share the developments about the game.
Frequently Asked Questions
Is EA Making the NHL 24?
Yes — mark your calendars for October 24, 2023 — that's when EA Sports will release NHL 24. Exclusive to consoles, this ice hockey sensation will be available on PS5, PS4, Xbox Series X|S, and Xbox One. Sorry, PC and Nintendo Switch fans, you're out of the game this time.
Will Russia Be In NHL 24?
No — staying the course on an earlier decision, EA Sports won't feature Russian and Belarusian clubs or national teams in NHL 24. This follows their initial removal in NHL 22 due to the ongoing conflict in Ukraine. It's a stance that has garnered applause.
Why Isn't NHL 24 on Steam?
The news isn't good for those holding out hope for a PC release. EA Sports has a long-standing tradition of making the NHL series console-only. Don't expect to find NHL 24 on Steam or to see it make a surprise debut on Nintendo Switch.
Author Profile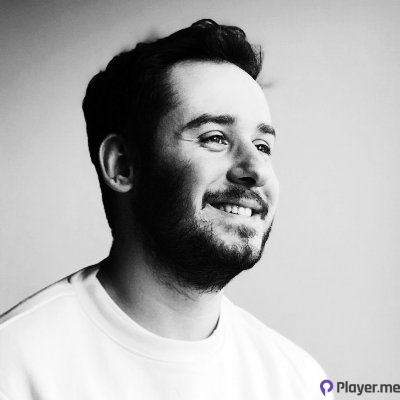 My journey into the world of video games began at four, when I was first introduced to arcade machines in 1996. Over the past decades, I've been fortunate enough to witness the incredible evolution of gaming, as it has grown from a niche hobby to a thriving art. Today, I'm dedicated to creating content that celebrates all genres of games. We will talk about them at Player.me.