Surviving in Diablo 4 isn't a walk in the park, especially if you're brave enough to tackle the game in hardcore mode. One tiny slip-up and your character, nurtured over countless hours, could vanish into thin air, never to return. That's where healing potions come into play. They're your trusty sidekicks, ready to help you dust yourself off and get back into the fray. So, knowing how to upgrade potions in Diablo 4 is a bit of a must.
Now, these healing potions, all nine levels of them, don't just level up as you do. So yes, you'll need to stretch your legs a bit and pay a visit to a familiar NPC in the first town. And since Diablo 4 is chock-full of MMO mechanics, you'll need some special raw materials for each new level.
Related: How Many Acts Are in Diablo 4?
How to Upgrade Potions in Diablo 4?
To give your potions a boost in Diablo 4, you'll need to make a run for the Alchemist in Kyovashad, the game's first settlement. Look out for the pestle icon on the map – that's where you'll find Veroka, the NPC who runs the shop. But remember, there's a catch – you need to be at least Level 10 to upgrade your potions.
Regardless of your class, once you hit Level 10, you can start sprucing up your healing potions. Just pop over to the Alchemist and you can transform your Weak Healing Potions into Tiny Healing Potions for a mere 250 gold and 8 x Gallowvine.
But let's be honest, second-level potions aren't going to cut the mustard against Lilith. So, every 10 levels, you'll want to level up your potions, unless you fancy being taken out by enemies in one fell swoop.
Potion Upgrade Table
The table below outlines the gold and raw materials you'll need to upgrade your health potions in Diablo 4. Remember, before each upgrade, you need to level up by another 10 levels. In a nutshell, there are nine different upgrades, ranging from Level 10 to Level 90.
Healing Potion Upgrade
Required Level
Gold Cost
Necessary Materials
Weak Healing Potion
Level 1
–
–
Tiny Healing Potion
Level 10
250
8 x Gallowvine
Minor Healing Potion
Level 20
400
15 x Gallowvine
5 x Biteberry
Light Healing Potion
Level 30
470
20 x Gallowvine
10 x Biteberry
5 x Crushed Beasts Bones
Moderate Healing Potion
Level 45
900
20 x Gallowvine
12 x Howler Moss
5 x Demon's Heart
Strong Healing Potion
Level 60
1700
27 x Gallowvine
15 x Reddamine
5 x Paletongue
Greater Healing Potion
Level 70
2500
36 x Blightshade
18 x Lifesbane
5 x Grave Dust
5 x Angelbreath
Major Healing Potion
Level 80
5000
27 x Blightshade
27 x Lifesbane
27 x Biteberry
27 x Reddamine
27 x Howler Moss
10 x Angelbreath
5 x Fiend Rose
Superior Healing Potion
Level 90
12500
36 x Blightshade
27 x Lifesbane
36 x Howler Moss
20 x Angelbreath
20 x Grave Dust
10 x Forgotten Soul
10 x Fiend Rose
Potion Upgrade Table. Source: RockPaperShotgun
Before you go, don't forget to take a look at the other guides we wrote about Diablo 4:
Frequently Asked Questions
How to Carry More Healing Potions in Diablo 4?
To carry more healing potions in Diablo 4, you must increase your Renown. This can be achieved by clearing dungeons in the game's five areas, ticking off side quests, or completing Strongholds. Each new level of Renown you reach will reward you with the ability to carry more potions. You can carry a minimum of four potions and a maximum of nine potions.
How to Find Crushed Beast Bones in Diablo 4?
Crushed Beast Bones can be nabbed by taking down beasts and werecreatures in the Scosglen region. Situated to the north-west of Kyovoshad, the game's first town, this area is one of Sanctuary's wildest spots. You're guaranteed to find plenty of action here, but on the bright side, you'll be able to gather the main material you need in no time.
How to Earn Gold in Diablo 4?
There's a whole host of ways to earn gold in Diablo 4. You can clear dungeons, get stuck into World Events, or complete side quests. But if you're after a quick buck, selling the items you loot is the way to go. While salvaging them is usually the better option, if gold is what you're after, flog them to traders.
Author Profile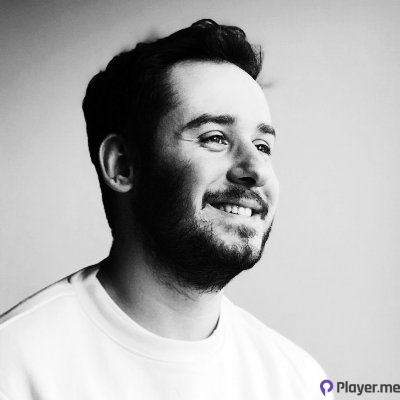 My journey into the world of video games began at four, when I was first introduced to arcade machines in 1996. Over the past decades, I've been fortunate enough to witness the incredible evolution of gaming, as it has grown from a niche hobby to a thriving art. Today, I'm dedicated to creating content that celebrates all genres of games. We will talk about them at Player.me.