Since its launch in 2013, Payday 2 has been continuously updated, supporting its long-lasting charm among fans. The game's cooperative nature is a key factor in its sustained popularity. Players have a rich experience featuring deep character customisation, diverse weapons and skins, and multilayered heist plans. However, the co-op gameplay genuinely shines, prompting many to wonder about Payday 2 cross-platform support.
While advancing through the game's ranks depends on various factors that could differ from platform to platform, the question remains: Does Payday 2 offer cross-platform play? Let's talk about that.
Related: 7 Best New Games of September 2023
Payday 2 Cross-Platform Support
Payday 2 offers cross-platform support across an impressive range of platforms, initially launching for PC, PlayStation 3, and Xbox One in 2013. Overkill Software later expanded the game's reach to PlayStation 4, Nintendo Switch, and Linux.
While you can enjoy the game on all these platforms, be aware that next-gen consoles like the PlayStation 5 might have some features restricted despite the game's major 10th-anniversary update.
Related: Is Payday 3 Cross-Platform?
Does Payday 2 Have Cross-Play?
No — Payday 2 doesn't have a cross-play feature for different platforms. That means if you're on an Xbox, you can't team up with someone on a PlayStation, and vice versa. So, while you can easily group up with players on the same platform, mixing console and PC players in the same game isn't an option. Yes, it's a shame that Payday 2 cross-platform play isn't possible.
However, cross-generation support exists for people playing the game on the same console family. For instance, if you're playing on PC, whether it's via Steam or the Epic Games Store, you can join forces with other PC users for your heists. The same goes for Xbox Series X|S and Xbox One players, as well as PlayStation 5, 4, and 3 users.
Related: Is Payday 3 on Game Pass?
Payday 2 Cross-Progression Support
In Payday 2, cross-progression is available but quite limited. If you own the game on Steam, you can carry over your progress across different operating systems like Windows, Linux, and macOS. This is possible due to Steam's support for these platforms.
That said, this is the only form of cross-progression the game offers. Unlike Payday 2 cross-platform or cross-play, there's no way to transfer your progress between devices, making it less flexible than some players might hope.
Frequently Asked Questions
What Is the 10th Anniversary Event of Payday 2?
From August 13 to 24, 2023, Payday 2 celebrated its decennial in style. Players were treated to free outfits and weapons, a quirky new game mode, and other exclusive rewards. The 10th-anniversary special mode particularly caught attention for its unique and captivating concept.
What Is the True Ending of Payday 2?
As for the game's ending, the entire crew leaves their life of crime, dispersing to undisclosed global locations with their riches. Even Vlad is spotted celebrating on a mystery beach.
Can Payday 2 Be Played Offline?
Yes — you can play the Payday 2 offline if you ever want to tackle missions solo. The game does offer an offline mode where NPCs replace your team. It's fun, but real chaos will pop up when you play it with your friends.
Author Profile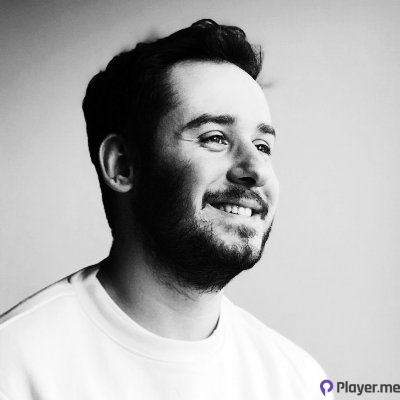 My journey into the world of video games began at four, when I was first introduced to arcade machines in 1996. Over the past decades, I've been fortunate enough to witness the incredible evolution of gaming, as it has grown from a niche hobby to a thriving art. Today, I'm dedicated to creating content that celebrates all genres of games. We will talk about them at Player.me.