Stray has taken the world of computer and PlayStation gamers by storm. But what about Nintendo Switch? Will the cat come to visit?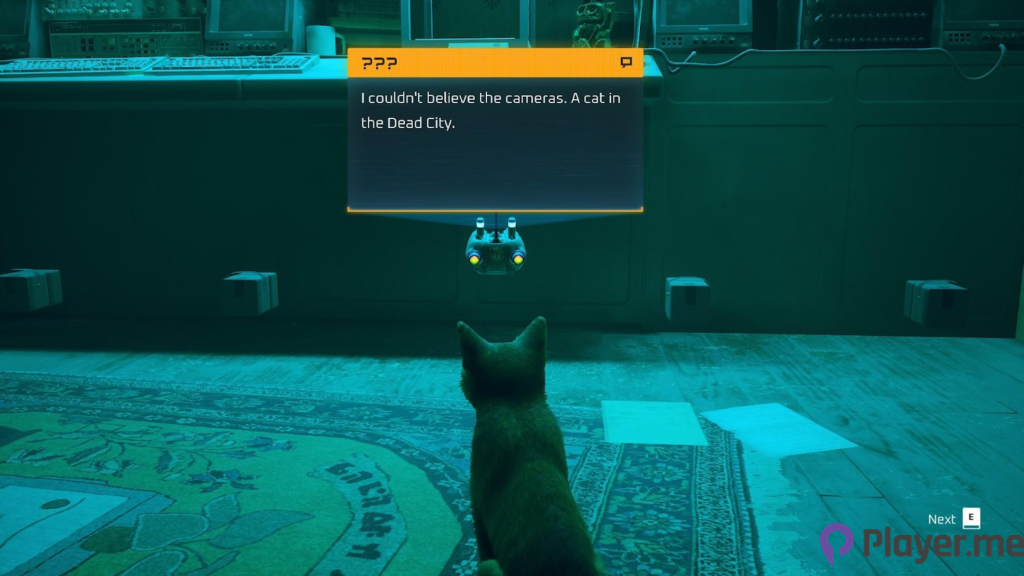 Stray is an unusual action-adventure by BlueTwelve Studio and published by Annapurna Interactive. The game's setting is a futuristic city where players control a cute stray cat.
You navigate the streets, roofs, and alleys of a neon-lit metropolis with some pretty cool locations. Stray has already generated a lot of buzz among gamers. It's a unique game and has impressive visuals.
But so far, only PlayStation 4, PlayStation 5, and computer gamers can enjoy the stray cat's story. This article will examine whether Nintendo Switch players can also play the game soon.
What Is the Plot of Stray?
The plot of Stray is pretty straightforward, and I won't give away too much. The basic idea is that you're playing as a stray cat who got separated from their friends. You'll get to see how that happened during the game's first few minutes.
The little stray wants to return home, but it is easier said than done. The stray somehow ended up in a futuristic city with robots and dangers. Getting out of there isn't going to be easy.
While the cat tries to find the way home, they encounter interesting characters, many puzzles, and unique gameplay. The cat uncovers a few mysteries and also has the opportunity to help NPCs with their woes.
Also Read: Check Your Variety Gamer Score Here
Is Stray Coming to the Nintendo Switch?
So far, the game is unavailable on Nintendo Switch, and there is no guarantee that the game will be released on this console.
There's some hope, though. After all, it's not uncommon for developers to port their games to multiple platforms after an initial limited-time exclusive release.
If you want to get your hand on the game, you'll have to wait and see if Stray will eventually make its way to the Nintendo Switch. We'll keep you updated!
When Will Stray Come to the Nintendo Switch?
As mentioned, the developers have not yet officially announced whether Stray will be released on the Nintendo Switch. However, given that the Switch is a very popular gaming console, many fans hope the game will be ported to the platform.
But how long could that take? It depends greatly on how long Stray is exclusive to PlayStation and PC. If it's only a limited exclusive, fans could see a port towards the end of 2023 or in 2024.
Without official word from the developers, it's hard to predict.
When Was Stray Released? Which Platforms Is Stray Available on Now?
Stray was released for Microsoft Windows PCs, PlayStation 4, and PlayStation 5 on July 19th, 2022 onwards. Up to now (May 2023), there have been no official announcements for the release on other platforms.
Frequently Asked Questions
Is Stray Worth It?
The game is fairly short but great fun. If you plan on doing all achievements, you'll spend less than 15 hours with the game unless you replay it repeatedly.
Even though it's short, it's still worth your money. After all, the game isn't that expensive compared to other new games.
Also Read: How Long It Takes to Beat Stray Cat Game?
What Does It Mean When a Game Is Exclusive to a Certain Platform?
The competition between consoles is fierce. Each of them wants to be the one with the best games. This means they often make their most anticipated titles exclusive to their platform only.
For example, a PlayStation exclusive won't be available to players of other platforms. Sometimes, this is only for a limited time, usually a year, but other times, some games will stay PlayStation exclusives forever.
Also Read: Is Stray Coming to Xbox? Here's Everything We Know So Far
Is Stray Easy or Difficult?
Stray isn't a difficult game, and it's suitable for players of all ages. Some puzzles could be challenging, and some people might find the sequences during which you must run for your life a little stressful.
Overall, Stray is a casual game with some challenges. If it were too easy, it'd be boring, right?