September kicks off the busiest gaming season in 2023, and Starfield is leading the charge. Yet, the lineup boasts more than just big names — it's packed with gems you won't want to miss. Among them is The Crew Motorfest, an online racing game by Ubisoft. There will be over 600 vehicles in the game — but is The Crew Motorfest coming to Nintendo Switch?
Related: 7 Best Games Coming in the Second Half of 2023
Is The Crew Motorfest Coming to Nintendo Switch?
Sorry to break it to you, but The Crew Motorfest won't be hitting the Nintendo Switch. Set for release on September 14, the game will be available on PC, PS5, PS4, Xbox Series X|S, and Xbox One.
At the moment, Ubisoft hasn't made any official statements about a Switch version, but don't hold your breath. Ubisoft rarely ports their AAA titles to Nintendo's console. Sure, there are exceptions, but we're not convinced The Crew Motorfest will be one of them.
Several factors could be at play in this decision. For starters, the game has some high-end technical specs that the Switch might struggle to handle. Though given its release on the older PS4 and Xbox One, hardware limitations can't be the whole story.
The game's online-focused gameplay could be another sticking point. With modes supporting up to 32 players, Ubisoft might not want to tackle Nintendo's online infrastructure just yet.
That's the lowdown on whether The Crew Motorfest is coming to Nintendo Switch. Watch for more updates and guides on this adrenaline-pumping racer in the days ahead.
Frequently Asked Questions
Is The Crew Motorfest Better Than Forza Horizon?
The Crew Motorfest isn't just another racing game — it's the peak of its series. With 600-plus vehicles, a visually stunning open world, engaging game modes, and an online structure supporting 32 players, it's a must-try for any genre fan. So, you can say that The Crew Motorfest might be better than Forza Horizon.
Does The Crew Motorfest Look Good on Xbox One?
For those worried about performance on last-gen consoles like the Xbox One and PlayStation 4, don't worry. Unlike many new-gen games that compromise on older hardware, Motorfest shines even in its beta version. From the sun-soaked landscapes of Hawaii to the meticulously crafted vehicle models, the game looks stellar across the board.
Can I Play The Crew Motorfest Early?
The Crew Motorfest is set to launch on September 14 for PC, PS5, PS4, Xbox Series X|S, and Xbox One. But here's a pro tip for the eager racers among you: Buying the Gold or Ultimate Edition gives you a three-day head start, letting you hit the asphalt as early as September 11.
Author Profile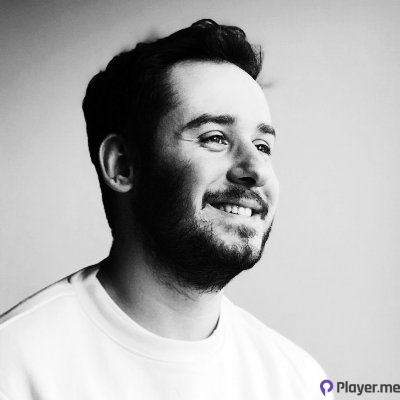 My journey into the world of video games began at four, when I was first introduced to arcade machines in 1996. Over the past decades, I've been fortunate enough to witness the incredible evolution of gaming, as it has grown from a niche hobby to a thriving art. Today, I'm dedicated to creating content that celebrates all genres of games. We will talk about them at Player.me.