Are you eyeing that shiny 5-star light cone in the in-game store? Then you'll need cash or good ways to earn Stellar Jade. Fortunately, this is quite easy!
Within the first 24 hours of its launch, Honkai Star Rail was downloaded over 20 million times. Considering how much of a strain this must have been on the servers, the launch day was surprisingly smooth.
For now, Honkai Star Rail is available for PC, iOS, and Android. PlayStation4 and PlayStation 5 launches are planned for the future, and it's likely that cross-platform saves will be enabled.
The game sends players on interesting adventures, missions, and quests in different locations. You unlock a few cool things by just playing.
When you start showing interest in 4- and 5-star characters and light cones, it becomes a different story. Honkai Star Rail is a gacha game, so you'll need to spend currency on buying chances on pulling the objects of your desire.
This article introduces you to these currencies and shows some easy and profitable ways to obtain them.
What Currencies Are in Honkai Star Rail?
Honkai Star Rail has 7 different main currencies, plus some local currencies in each world.
This can be a tad overwhelming at the beginning, but they're fairly straightforward compared to MMORPGs that sometimes have over 20 different currencies!
Here's a short overview of Honkai Star Rail's currencies:
Credits
These are the most basic in-game currency and you shouldn't have to chase them. You can easily earn over a million in under a week. They're used to improve your characters and to buy stuff from vending machines.
Stellar Jade
This is the important currency for buying tickets for the so-called "Warps". For 160 Stellar Jades, you can buy 1 Star Rail Pass or 1 Star Rail Special Pass. Fortunately, you can earn many of them as a free-to-play player.
Oneiric Shards
Oneiric Shards are the game's premium currency which can be used to buy Stellar Jades. You can only buy these by spending real-world cash.
Star Rail Pass
The Star Rail Pass is a ticket which gives you 1 chance to pull something from a so-called permanent "Banner". With a bit of luck, you can get 4- and 5-star characters and light cones as a reward.
Star Rail Special Pass
The Star Rail Special Pass is a ticket for 1 pull on one of the time-limited banners. These will often have prizes like very special characters. But even with the game's pity system, you may need quite a bit of luck.
Undying Starlight
These are only obtained by pulling from banners. You get them when you receive a 3-star or below reward. These starlights can be used to buy items from the in-game store.
Undying Embers
Undying Embers are similar to Undying Starlight, but you get them if you pull a 4- or 5-star item you already own. There's also a section for these in the in-game store, and the items you can buy here are of higher value.
Also read: Genshin Impact Kirara Leaks: Abilities, Elemental Skill, Burst, Constellations, and Team Role Revealed
The 5 Best Ways to Earn Currencies in Honkai Star Rail
1. Daily Training
The daily training is a great way to earn Stellar Jade. You get a reward for completing different milestones during the daily training. You can choose from different activities to earn activity points.
The daily training itself gives some Stellar Jade. Plus, each step you take to achieve a milestone will often also have a Stellar Jade Reward. You'll often automatically complete many of these in a typical game session anyway, so it's easy "Money".
2. Achievements
Unlike games in which achievements are worth nothing or unrewarding after a certain stage, Honkai Star Rail's system is delightfully different.
Each achievement you complete gives you Stellar Jade. Yes, every single achievement rewards you and some are pretty easy.
Even easy ones you automatically complete by just playing reward you with 5 Stellar Jade. For harder ones, you'll get a decent amount of Stellar Jade.
3. Operation Briefings
Operation Briefings are a cool system that help players to familiarise themselves with the game and its systems. You get rewards, including Stellar Jade, for completing each operation briefing segment.
To complete one operation briefing, you have to do a variety of things like enhancing a character a few times, opening 10 treasures, finishing a world in the simulated universe, and so on.
Even better: You get a reward for every step towards completing the operation briefing. Sometimes, these even include a Star Rail Pass. Double win!
4. Open All Boxes and Destroy Everything
There are chests on every map of Honkai Star Rail. Some are guarded by strong enemies and others are just there for the taking. Each chest contains multiple rewards, including Stellar Jade. Check the map to see whether you found all of them.
In addition to chests, we recommend that you smash everything you find and examine everything you can examine. Especially trash cans.
Pick up everything, be a hoarder. It all counts towards one achievement or the other. You also get rewards for smashing stuff. Destructible containers respawn after a while.
5. The Easy Way: Grab Your Credit Card
Of course, you can also avoid the hunt for currency if you're willing to spend some money. You can either buy Oneiric Shards directly, or invest into the "Express Supply Pass", which costs £4.99 and gives 300 Oneiric shards plus a daily bonus of 90 Stellar Jades for 30 days.
Bonus: Other Ways to Earn Stellar Jade in Honkai Star Rail
There is a great variety of ways to earn Stellar Jade. If you have the time to do them all, you can save up for many Star Rail Passes and Star Rail Special Passes. Some other methods are:
Buying at World Shops
Each world, including the Herta Space Station, has its own special currency that you can use nowhere else. Visit a local shop, and check the left side of the shop's menu. It'll tell you how much of the currency you need to spend to get a special reward. This reward often includes Stellar Jade.
Daily Log-In & Check-In
You can get Star Rail Passes, Star Rail Special Passes, Stellar Jade, and many other rewards for checking in daily in two different places. The first is in-game, the second is on the HoYoverse website.
Levelling Up
You get rewards for each Trailblaze level, but you need to return to the Star Rail Express and talk to Pom Pom to get them. Some level rewards include Stellar Jade, so talk to the cutie regularly.
Read the Tutorials
You may not need them, but reading each tutorial gives you 1 Stellar Jade. Easy money!
Simulated Universe
Try to earn the maximum amount of weekly points to claim all rewards.
Messaging Characters
There's a lot to do in this fun game, and almost everything rewards you with something. Even texting with other characters can come with a Stellar Jade reward, so don't ignore new messages!
Frequently Asked Questions
Is Honkai Star Rail Free?
Yes, it's a free-to-play game. But, it's also a gacha-game, which means that you can spend a lot of money on buying currency. The game itself warns you to spend your money responsibly.
There's nothing wrong with spending a little money on a game you spend lots of time on as long as you don't overdo it.
Also read: Best 7 Games of 2023 Thus Far
Should I Save Star Rail Tickets for Later?
It depends. If you have special tickets but already own the 5-star character or light cone you want from the current limited-time event, you should hold on to your tickets until the next banner releases.
Who Are the Best Characters for My Group?
There are already a few tier lists for Honkai Star Rail, but the best characters are the ones you actually enjoy. There's no point in forcing yourself to use a character you can't stand. Just make sure you have a good mix and a healer or shielder in your group!
Author Profile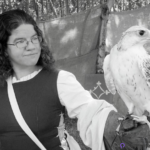 Name: Kim Anisi
Intro: Gaming has been my passion since childhood. The journey started when I received hand-me-down games on Atari and Amiga systems from my brother and I now mainly play games on PC. Among the vast genres in the gaming world that I have tried, my personal favourites are RPGs, MMORPGs, (Action) adventures, horror games, and settlement/city builders. Overcoming the challenges and helping others in games provide a great satisfaction to me.