Starfield is packed with standout features, and customisation sits right at the top of that list. From tailoring your character to modifying your spaceship, the game allows you to make your experience truly your own. However, if you're familiar with Bethesda titles, you'll know that interface design can sometimes be challenging, making specific options hard to find. This quick guide will walk you through the steps to rename your ship in Starfield.
Related: Starfield Review Scores Are Looking Great
Can You Name Your Spaceship in Starfield?
Yes, naming your ship is entirely possible in Starfield, but there's a catch — you have to own the ship outright.
Purchased ships automatically fall under your ownership, so naming them is a cakewalk. However, if you've acquired a ship through less conventional means, like playing as a pirate, you'll need to register it officially. You will only be able to name it or change its existing name once a ship is registered in your name.
Related: How to Get the Adoring Fan in Starfield?
How to Rename Your Ship in Starfield?
To rename your ship in Starfield, you need to talk with a Ship Technician in any major city. Follow the dialogue prompts, and you'll soon have a freshly renamed spacecraft.
Here's your quick step-by-step guide:
Find a Ship Technician: Head to major settlements like New Atlantis and locate a Ship Technician near the Trade Authority Kiosk.
Access Ship Builder: Talk to the Ship Technician and choose to view and modify your ships. Click on "Ship Builder" in the bottom-right corner.
Flight Check: Click "Flight Check" to verify if your ship is launch-ready. This adds a "Rename" button at the bottom.
Rename: Click "Rename", type in your new ship name (up to 14 characters), and confirm.
And that's it — you've successfully renamed your ship. You will not spend any resources to rename your ship in Starfield. But it won't have any effect on XP farming either. You can customise your ship's name as you wish as you explore the galaxy and jump from one adventure to the next.
Frequently Asked Questions
Does Starfield Have Character Customisation?
In Starfield, character customisation knows no bounds. With hundreds of appearance options at your disposal, you're in full control. Plus, you can choose traits and backgrounds that genuinely influence how you play the game — typical of a Bethesda RPG, the galaxy's your oyster.
Can You Get Different Ships in Starfield?
Yes, you can have as many ships as you want in Starfield. As for adding ships to your fleet, multiple routes are on offer. Buy them at spaceports, earn them through quests, or steal them if you're feeling a bit cheeky.
Can You Have a Family in Starfield?
Yes, you can have a family in Starfield. Choose the "Kid Stuff" trait while on the character customisation screen. Not only are your parents alive and well, but they also have a flat in New Atlantis where you can drop by. Just be prepared to part with 2% of your Credits every in-game week.
Author Profile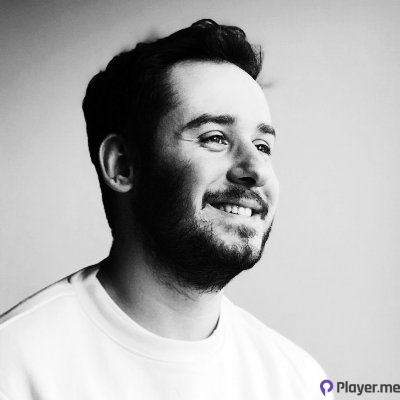 My journey into the world of video games began at four, when I was first introduced to arcade machines in 1996. Over the past decades, I've been fortunate enough to witness the incredible evolution of gaming, as it has grown from a niche hobby to a thriving art. Today, I'm dedicated to creating content that celebrates all genres of games. We will talk about them at Player.me.