You know Dave the Diver, your go-to game for an aquatic adventure. In a realm where the surface is just the starting point, Dave delves deep into the ocean's mysteries to hunt some of the most awe-inspiring and challenging creatures you could ever imagine. One is tough to beat — so we'll talk about how to kill Spider Crab in Dave the Diver.
Related: Is Dave the Diver on Game Pass?
Spider Crab in Dave the Diver
In Dave the Diver, you'll discover a rich aquatic ecosystem featuring over 100 fish species. While many are easy to catch, some will truly test your nerve. A few hours into your underwater adventure, you'll cross paths with the Sea People, an ocean-dwelling community. They've got a challenging task for you: Take down the problematic Spider Crab.
This isn't just any crab — it's a massive creature that mocks at conventional weapons. Bombs, harpoons — you name it, they won't make a dent. But fear not, we've got a couple of proven methods to help you kill Spider Crab in Dave the Diver.
Related: Dave the Diver Night Dive: Best Strategy
How to Kill Spider Crab in Dave the Diver?
Taking down a Spider Crab in Dave the Diver is more complex than it looks, but it's certainly possible. You've got two solid strategies to consider, although the first one gets our nod of approval:
Use a Stone
Shovel Strike
Use a Stone
Once you've got your gloves, grab a round stone and approach the crab. Hover over the creature and simply drop the stone on it. One hit and the crab's done for. Plus, you get to loot its meat and whatever else it was guarding.
Shovel Strike
A shovel will do the trick if gloves aren't in your inventory. These can sometimes be found in containers scattered around the map. Get your hands on one, then swim above the crab and strike downwards, targeting the head. It'll take a couple of hits, but the shovel's rapid downward motion makes it easier to hit the crab's weak point.
And there you have it — our definitive guide to taking down Spider Crab in Dave the Diver. For more insights into this captivating indie game, have a look at our dedicated page.
Frequently Asked Questions
Why Is Dave the Diver So Fun?
Dave the Diver combines elements from various genres, offering something for everyone. It balances simplicity and challenge, appealing to players of all ages. While the game may lack intricate depth, it always has entertaining activities.
Is the Japanese Spider Crab Real?
Yes — Japanese spider crabs roam the ocean floor off Japan's Pacific coastline. They typically inhabit the sandy and rocky terrains of the continental shelf and slope. When it's time to spawn, these adult crabs head to shallower waters around 160 feet deep.
Is Dave the Diver Like Stardew Valley?
In 2023, Dave the Diver became the gaming world's indie darling, sporting a charming pixel style that echoes Stardew Valley. Its humour, endearing characters, and compelling gameplay have won over critics and gamers.
Author Profile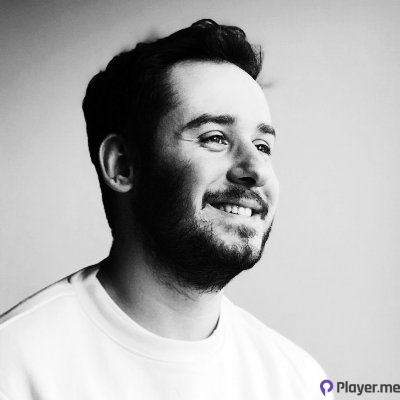 My journey into the world of video games began at four, when I was first introduced to arcade machines in 1996. Over the past decades, I've been fortunate enough to witness the incredible evolution of gaming, as it has grown from a niche hobby to a thriving art. Today, I'm dedicated to creating content that celebrates all genres of games. We will talk about them at Player.me.