Overcooked 2 makes cooking a group activity, ideal for friends to connect while waiting for a meal or enjoying downtime. Team17 has crafted a game that celebrates this unique blend of food and friendship. One burning question on everyone's lips is about Overcooked 2 cross-platform capabilities. While the game excels in offering local co-op, there's curiosity about whether players from various platforms can team up.
Related: Top 10 PS5 Games for Adult Relationships
Overcooked 2 Cross-Platform Support
Overcooked 2 landed on PC, PlayStation 4, Xbox One, and Nintendo Switch back in August 2018 — and it's slated for PS5 and Xbox Series X|S as part of Overcooked: All You Can Eat in 2020.
This ensures Overcooked 2 cross-platform support across all the latest consoles. If you're eyeing the PC version, look at Game Pass before heading to Steam. Xbox's subscription service lets you play Overcooked 2 at no extra cost, and yes, Game Pass members are included in the cross-platform fun.
Related: 5 Best PS5 Co-Op Games
Does Overcooked 2 Have Cross-Play?
No — Overcooked 2, released as a standalone game in 2018, does not have comprehensive cross-play support. Players using Steam and Epic Games Store can game together, but those on PS4 and Xbox One are out of luck, unable to join the same lobbies.
Things take a positive turn with the 2020 Overcooked: All You Can Eat bundle. This updated package sweeps away any Overcooked 2 cross-platform play limitations. Now, all platforms can freely join to the same game, whether you're pairing Xbox One with PS5, Epic Games Store with Xbox Series X|S, or PS4 with Nintendo Switch.
Related: Is Party Animals Cross-Platform and Cross-Play?
Overcooked 2 Cross-Progression Support
In Overcooked 2, saving your game progress might not be your top concern, given its co-op focus. However, if you're considering hopping between platforms, be aware that the game lacks cross-progression. You can't transfer your in-game achievements or unlocks from one system to another.
But there's good news on the cross-gen front. PS5 can play with PS4, and Xbox Series X|S gamers can join those on Xbox One. You don't need to purchase the Overcooked: All You Can Eat bundle to enjoy this feature.
That covers what you need to know about Overcooked 2 cross-platform, cross-play, and cross-progression capabilities. Feel free to check out our other guides for more games to enjoy with friends.
Frequently Asked Questions
How Many Recipes Are There in Overcooked 2?
There are 25 unique recipes in the game, ranging in complexity from straightforward dishes to more challenging ones like Burrito and Cake. The difficulty of each level varies based on the recipe you're tackling and your team's coordination.
How Many Chefs Are There in Overcooked 2?
You'll have plenty of chefs, with 54 playable characters in total. Unlocking new chefs is straightforward: You start with a base set, but you can also gain more by playing through levels, purchasing any of the 8 DLCs, or hitting challenging achievements like collecting all 180 stars.
Is Overcooked 2 Worth Playing Solo?
While the game shines as a stress-busting co-op experience for up to four players, it also offers a single-player mode. The difficulty ramps up when flying solo, requiring you to adapt your play style. But if you're up for the challenge, going it alone is rewarding.
Author Profile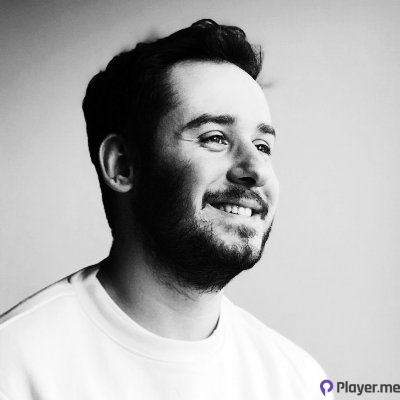 My journey into the world of video games began at four, when I was first introduced to arcade machines in 1996. Over the past decades, I've been fortunate enough to witness the incredible evolution of gaming, as it has grown from a niche hobby to a thriving art. Today, I'm dedicated to creating content that celebrates all genres of games. We will talk about them at Player.me.