Diablo 4 has a haunting world, for sure. It has darkness in its every corner, casting shadows filled with mysteries and riddles. Among the most enigmatic elements in this landscape is the Three-Faced Statue in Diablo 4. This mystical object is a centrepiece of an important questline, leaving players itching to discover its significance.
This article is your gateway to uncovering the Diablo 4 Three-Faced Statue. We'll guide you through its lore, role in quests, and where to find it. Also, we'll tell you a solution to a possible problem.
Related: Diablo 4 Class Tier List: Ranked From Best to Worst
What Is the Three-Faced Statue in Diablo 4?
The Three-Faced Statue in Diablo 4 is pretty much what it sounds like — a crucial statue you've got to locate. It plays a key role in completing the Wayward Quest in Act 1. Your main task? Track down an NPC named Neyrelle. Your quest will lead you through the gloomy depths of the Darkened Holt dungeon located in Mistral Woods.
Think of the Three-Faced Statue as your gateway into this chilling underworld. To proceed and find Neyrelle, you only need to interact with the statue. It's your entry ticket to the Darkened Holt dungeon — just approach and click on it to step into the next phase of your mysterious journey.
Related: How to Create a Clan in Diablo 4?
Where Is Three-Faced Statue?
Finding the Three-Faced Statue in Diablo 4 is more manageable than the name suggests. Start your journey from Kyovashad, the initial town in the game, and make your way southeast. Head east from Dobrev Taiga, and you'll soon reach Mistral Woods. The statue is right there, located at a specific road bend we've marked for you on the map.
The statue's location may remind you of a pair of boots turned on their sides — almost as if Blizzard drew some inspiration from the map of Italy. Look for the Three-Faced Statue at the point where the road narrows. Once you locate and interact with it, you'll be whisked to the Darkened Holt dungeon, where Neyrelle awaits you.
Related: How to Change World Tiers in Diablo 4?
If Three-Faced Statue Does Not Appear, Do This
Even a well-crafted game like Diablo 4 isn't immune to glitches. One issue that's been highlighted by players on platforms like Reddit is the mysterious non-appearance of the Three-Faced Statue. But don't worry — we've got two straightforward fixes for you:
First, step away from the Wayward Quest for a bit and tackle some other quests. When you return, the statue is likely to have spawned.
Secondly, remember that Diablo 4 saves your progress in real time. So, you can close the game and reopen it. You'll pick up right where you left off, and chances are, the Three-Faced Statue in Diablo 4 will be right there waiting for you.
Once the statue is back in its rightful place, you can continue your quest to find Neyrelle. Just interact with the Three-Faced Statue, and you'll be back on track.
Frequently Asked Questions
What Do Statues Do in Diablo 4?
The game is swarming with statues that serve various purposes. Some statues will temporarily boost your character — step into the light circles before them and interact. But then there are special ones like the Three-Faced Statue in Diablo 4, which is crucial for completing specific missions.
Are Statues of Lilith Worth It?
Unlocking the Altars of Lilith in Diablo 4 is well worth your effort. These altars significantly boost your abilities and Renown to help you level up across regions.
What Happens if You Collect All Altars of Lilith?
Suppose you manage to collect all 160 altars. In that case, you'll complete the Altar of Lilith Collector challenge and earn the Treasure and Hoarder titles. That alone, plus the bonus stat points, should make you ready to find every last altar.
Author Profile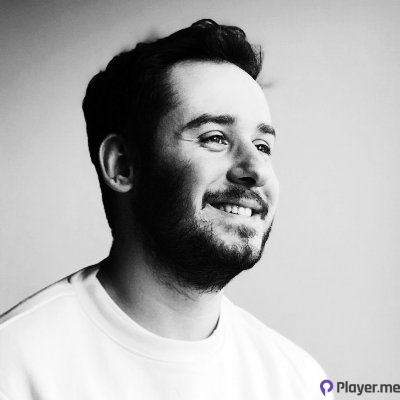 My journey into the world of video games began at four, when I was first introduced to arcade machines in 1996. Over the past decades, I've been fortunate enough to witness the incredible evolution of gaming, as it has grown from a niche hobby to a thriving art. Today, I'm dedicated to creating content that celebrates all genres of games. We will talk about them at Player.me.