Whilst Diablo 4 is an absolute blast to play solo, it's a whole different ball game when you team up with your mates. Nothing beats having a few pals along for the ride as you venture into the eerie depths of Sanctuary. You can gather a squad of up to four to share in the action. But Blizzard's desire to boost multiplayer doesn't stop there. If you're up for running a bigger crew, you can do so by learning how to create a clan in Diablo 4.
Related: How to Salvage Gear in Diablo 4?
How to Create a Clan in Diablo 4?
You'll be able to get through the single-player story without much help from others. But if you're planning to tackle the challenging Diablo 4 end-game, you'd do well to start a clan, or at the very least join one. That way, you can conquer the top XP farm dungeons, take part in World Events, and take down bosses, with your clan mates backing you up.
Creating a clan in Diablo 4 is straightforward, but it's not really explained in the game. But no worries, we've got your back with a dead easy step-by-step guide:
Open the game and click on the Clan page in the main menu.
Click on the Create a Clan button on the page that opens.
Enter all the details about your new clan in order.
This information includes clan name, tag, language option and details such as who can join.
Customise your clan banner's design on the same screen.
After you complete everything, you can open the clan by confirming it.
There you have it. You're now part of a clan, and you can invite other players. As with all online games, you can set different ranks in Diablo 4 clans. These ranks help keep big clans organised and show who's in charge of what.
If you'd rather just get stuck into the gameplay, like building up your Renown in Diablo 4, you might want to consider joining an existing clan instead of starting one from scratch.
Related: Diablo 4 Metacritic Reviews: Game of the Year? Maybe
How to Join a Clan in Diablo 4?
You've got two options for joining a clan in Diablo 4. Head to the Clan page in the main menu and choose Join a Clan. You'll then see a list of all the clans that are open for anyone to join, or you can use the search function to look for a specific clan.
The other method is to hit the "N" key while you're playing. This shortcut opens up the Clan window, making it a breeze to join a new clan.
Check out related Diablo 4 guides:
Frequently Asked Questions
What Is the Max Player Limit for Clans in Diablo 4?
In Diablo 4, a clan can pack in up to 150 players. This limit is universal across all clans. It doesn't matter how high-levelled the creator is or which edition of D4 they splashed out on. Each player is permitted to establish one clan and join one clan. For any questions you might have about Diablo 4 clans or if you're on the hunt for top-notch teams actively recruiting, the official forum is your go-to.
Does Diablo 4 Have Guilds?
The clan system has stepped in, replacing the guilds we saw in previous games. Don't let the change in terminology throw you off though – the setup in practice remains largely unchanged. You're free to create a clan or hop onto an existing one to rally with your mates and fellow players. This is a cracking way to team up for those big multiplayer end-game missions, particularly the World Events.
What Is the Point of a Clan in Diablo 4?
Clans in Diablo 4 are the bees knees for players who fancy a bit of teamwork. When you become part of a clan, you'll have the chance to band together with other players to tackle the formidable end-game bosses that are a tough nut to crack. Clans are a top-drawer method for socialising in the wholly online world of Diablo 4.
Author Profile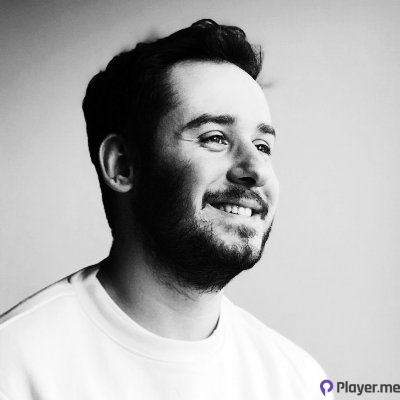 My journey into the world of video games began at four, when I was first introduced to arcade machines in 1996. Over the past decades, I've been fortunate enough to witness the incredible evolution of gaming, as it has grown from a niche hobby to a thriving art. Today, I'm dedicated to creating content that celebrates all genres of games. We will talk about them at Player.me.
Latest entries