While battling through Diablo 4, you'll need the top-notch items to etch your name into Sanctuary's history. To do this, you can clear dungeons, complete side quests, or take down bosses. Regardless of your approach, you're bound to end up with an inventory crammed full of surplus loot. You can trade these items for a bit of gold or salvage them for handy raw materials. Opt for the latter, as you'll need those raw materials to snag your dream item at later stages. So, without further ado, let's delve into how to salvage gear in Diablo 4.
Related: Will Diablo 4 Have Co-Op?
How to Salvage Gear in Diablo 4?
To salvage your gear in Diablo 4, you'll need to find a blacksmith in one of the settlements. Even if you're tough enough to stand up to the worst Hell – and Lilith, in particular – can throw at you, you'll still need these blacksmiths to extract raw materials from your gear. They can be found in shops marked with an anvil and hammer icon on your map (Provided you've discovered them).
The salvaging process is pretty similar to previous Diablo games. You can salvage your entire inventory in one go by having a chinwag with a blacksmith. Alternatively, you can opt to salvage items of a certain rarity. The simplest route is to individually select the items you wish to dispose of.
Since Diablo 4 has five different playable classes, a variety of gear is available that's specific to certain classes. For instance, as a Barbarian, there's little point hanging onto a staff – however valuable it might be – that you can't use.
The key benefit of salvaging an item in Diablo 4 is the raw materials you'll gain, which can be used for future crafting. These can also be employed to power up your existing weapons or unlock cosmetic versions. The choice is entirely in your hands.
Diablo 4 launched for PC, PS5, PS4, Xbox Series X|S, and Xbox One on 2nd June 2023.
Related: Diablo 4 Standard, Digital Deluxe and Ultimate Edition Differences Explained
Frequently Asked Questions
Is It Better to Sell or Salvage in Diablo 4?
Salvage is always better than selling gears in Diablo 4. There are two reasons for this. First, all the blacksmiths in the game buy your items very cheaply. You don't want to sell a legendary armour that you struggled to earn so cheaply. Secondly, you will get the raw materials when you salvage an item. And you can use those materials later for crafting. There will be plenty of side quests where you can earn gold anyway — so don't sell your items for money.
How to Use Transmog in Diablo 4?
Transmog is all about how your character looks in Diablo 4. All the items you have in the game appear on your character. However, an item with a design you like may not always give the best stats. In such cases, go to the blacksmith and salvage that item. Then go to wardrobe in towns and select the old style on the item with better stats.
What Are the Gear Tiers in Diablo 4?
Diablo 4 has a total of five different gear tiers. All of them have different names and colors according to their rarity level. Here are the categories in D4, in order: Normal – White, Magic – Blue, Rare – Yellow, Legendary – Orange and Unique – Gold. You can clear more challenging dungeons to have rarer items.
Author Profile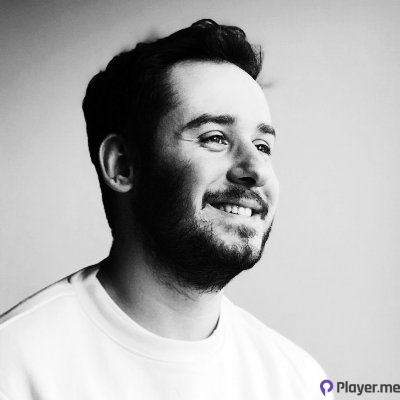 My journey into the world of video games began at four, when I was first introduced to arcade machines in 1996. Over the past decades, I've been fortunate enough to witness the incredible evolution of gaming, as it has grown from a niche hobby to a thriving art. Today, I'm dedicated to creating content that celebrates all genres of games. We will talk about them at Player.me.