Diablo 4, the latest chapter in the age-old and genre-defining Diablo series, features an array of classes inherited from previous iterations. With five different characters and a multitude of builds, it's crucial for players to understand which builds are superior, more potent, or align with their preferred playstyle. Hence, the relevance of a Diablo 4 class tier list.
The game's meta is in a constant state of flux, with updates and player feedback influencing gameplay dynamics. Accordingly, this guide reflects the game's current status — June 2023. Moreover, class enjoyment varies based on your gaming objectives, your progress in the game, and your personal gameplay style preferences. We aim to encompass all these factors that inform our rankings.
Before we jump to the list, be sure to check out our hub, where everything you need to know about Diablo 4 is regularly covered.
Related: Diablo 4 Sales Breaks Record with $666 Million
Diablo 4 Class Tier List
Our tier list below is designed with novice players in mind. We've classified the classes by considering various attributes such as the simplicity of levelling up, their prowess in the end-game stages, and the effectiveness of their skill trees.
| | |
| --- | --- |
| Tier | Class Name |
| S | Sorcerer |
| A | Rogue, Barbarian |
| B | Necromancer, Druid |
| C | – |
Diablo 4 Class Tier List Table
Let's take a closer look at all the classes and characters. This will give you a clearer idea of which one will suit your play style.
S Tier – Sorcerer
The Sorcerer tops our Diablo 4 class tier list. Armed with potent spells, excellent crowd control and elemental effects, and many effective skill tree choices, the Sorcerer is simple to play and enjoyable to max out. If you are thinking of creating a clan in Diablo 4, be sure to include a very good Sorcerer in your party.
Although the Sorcerer may lack survivability in close combat, most of its spells maintain a safe distance from enemies, so you're seldom in jeopardy. This results in laid-back gameplay that's easy to level up, manage, and elevate to higher levels. In the current game meta, the Sorcerer is the best option if you're looking to maximise your enjoyment.
Related: How to Change World Tiers in Diablo 4?
A Tier – Rogue
Hats off to the top pick for players who crave severe damage and quick-paced action. The Rogue, a character revisited from the original Diablo 1, offered versatile gameplay, effective in close-quarters and ranged combat. However, it's worth noting — playing a Rogue demands a solid gaming experience and significant player commitment.
Once that hurdle is cleared, the Rogue provides powerful strategies against bosses and enemy mobs and enough mobility to expedite dungeon traversal in the Sanctuary world. Also, when you upgrade your potions enough, you will feel more comfortable in battles.
Related: How to Get a Pet in Diablo 4?
A Tier – Barbarian
The Barbarian class makes its return in Diablo 4. Although it may not offer the versatility of other classes, it shines in its high-damage output, resilience, and mobility. The renowned whirlwind build remains a valid and beginner-friendly option despite recent nerfs.
Suitable for both solo and multiplayer, players can comfortably enjoy this class without too much complexity. The primary caveat for the Barbarian is the necessity to wield a variety of weapons to capitalise on the "Expertise system", requiring frequent weapon swapping. This can lead to a reliance on gear and timing, which may become tedious during extended play sessions.
Related: Diablo 4 System Requirements – Can I Run It?
B Tier – Necromancer
The Necromancer, a character familiar from Diablo 2, is ideal for newcomers who prefer maintaining a safe distance while their summons wreaks havoc on the enemy lines.
Despite the array of build options, the continuous need to regulate skills and the struggle for rapid levelling up may hinder the overall gaming pleasure. Moreover, Necromancers are the class most reliant on gear, and given their slow pace in vanquishing foes, acquiring high-quality ones might become monotonous.
Remember to stock raw materials by salvaging the gear you can't use or no longer require. These resources will aid in crafting more potent items down the line.
Related: Diablo 4 High-Resolution Assets: Should You Download?
B Tier – Druid
Diablo 3-only players will have their first experience with the Druid class in Diablo 4. This class, which returned from the Diablo 2: Lord of Destruction expansion pack, remains true to its origins while boasting enhanced abilities that are a joy to use.
Several factors account for its placement at the bottom of the Diablo 4 class tier list. The primary concern is the potential overwhelm for new players, particularly those unacquainted with Diablo 2, due to its extensive skill range. Transforming into a bear during act missions is entertaining, but mastering the skill combinations can be challenging.
If you've been watching streamers racing to hit level 100 in hardcore mode, you might have noticed the frequent use of Druids. There's a compelling reason: You possess boosted defence and health in bear form. Additionally, the damage output of the Druid class is nothing to scoff at.
Frequently Asked Questions
Which Class Is Best for Solo Play in Diablo 4?
When playing Diablo 4 solo, we advise choosing the Barbarian or Sorcerer class. The Barbarian's robust damage output and high health metrics will prove invaluable. The Sorcerer, meanwhile, facilitates risk-averse gameplay by maintaining a safe distance from enemies. Just remember to stay alert when encountering bosses.
What Is the Max Level in Diablo 4?
In Diablo 4, the highest level achievable is 100. Upon reaching level 100, players cannot further level up. They can, however, persist in farming to acquire rarer items. When you deem yourself strong enough, feel free to select the fourth world tier.
Will Diablo 4 Have a Cow Level?
As it currently stands, Diablo 4 does not include a "Cow Level". In past interviews, the developers declared the absence of plans to include it, arguing it would compromise the game's serious ambience. However, we take these claims with a grain of salt, as players have already begun assembling clues about a potential secret section that could be integrated.
Author Profile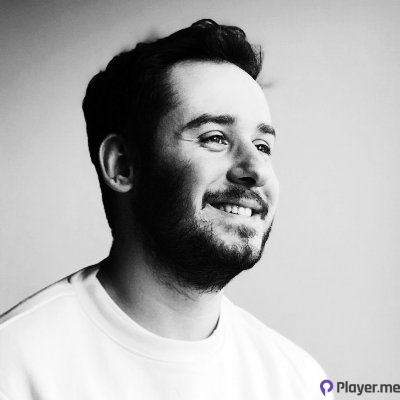 My journey into the world of video games began at four, when I was first introduced to arcade machines in 1996. Over the past decades, I've been fortunate enough to witness the incredible evolution of gaming, as it has grown from a niche hobby to a thriving art. Today, I'm dedicated to creating content that celebrates all genres of games. We will talk about them at Player.me.
Latest entries