Dive headfirst into the chilling depths of Subnautica by Unknown Worlds, and you'll soon find yourself craving more aquatic survival action. The thrill of surviving in such a unique setting has you hooked. No worries, your search for Subnautica-like experiences ends here. Your love for underwater survival challenges suggests you're ready for new, immersive worlds. So, let's cut to the chase — here are the seven best games like Subnautica.
Related: 5 Best Games Like Sons of the Forest
1. The Forest
You've braved the depths in Subnautica, and now you're ready for a new challenge. How about swapping the endless ocean for an isolated island in The Forest? Instead of deep-sea monsters, you'll find an island teeming with frenzied, zombie-like cannibals. You're not just another diver — a plane crash survivor, the only one caught struggling for survival and discovery on land.
While The Forest might not match Subnautica's scientific exploration elements, it compensates with a gripping storyline that plunges you into the island's mysteries. Every spot you choose for your camp offers a breathtaking view, making the danger worth the journey. That's why it is one of the best games like Subnautica.
Whether you decide to focus on advancing your technology for survival or follow the intriguing narrative to its mind-blowing conclusion is up to you. Either way, you're in for an unforgettable adventure.
You can also check out Sons of the Forest, the sequel to The Forest.
Release Date: May 30, 2014 (Early Access) – April 30, 2018 (Full Release)
Developer: Endnight Games
Also Read: Is Sons of the Forest on Game Pass?
2. No Man's Sky
No Man's Sky catapults you into a universe with 256 unique galaxies. As one of the games like Subnautica, it's a survival game that keeps you on your toes with its technical challenges. You'll venture into different planetary systems, mine valuable resources, zip across star systems at breakneck speeds, and even decode alien languages.
Despite its shaky start — many even labelled the initial release a disaster— the game has undergone a remarkable transformation. Developers have invested years into enriching No Man's Sky with a wealth of content, turning it into an experience you won't want to miss. Now, it's a sprawling universe that offers endless opportunities for exploration and survival.
Release Date: August 9, 2016
Developer: Hello Games
Also Read: Starfield Preview: 5 Things to Know
3. The Long Dark
Picture this: A harsh winter landscape where the very act of standing still could spell your doom. Welcome to The Long Dark, a survival game that pits you against the most unforgiving opponent of all — nature itself.
This isn't your typical zombie-infested wasteland — it's a realm where freezing winds and lurking predators are your greatest foes. The stakes are high, so it is one of the best games like Subnautica.
You need to monitor your body temperature, keep track of your calorie intake, and ensure you're getting enough rest. Here, survival isn't just a game — it's a constant battle against the elements.
Forget about fictional creatures or otherworldly settings. Your main adversary is the icy chill that can freeze you to the bone. Even a hibernating bear poses less threat than the environment you struggle to conquer.
Release Date: September 22, 2014 (Early Access) – August 1, 2017 (Full Release)
Developer: Hinterland Studio
Also Read: Best Survival Tools and Weapons in Rust
4. Astroneer
Move over dark and dreary survival games — Astroneer brings a vibrant splash of colour to the genre. While it shares the intergalactic exploration theme with No Man's Sky, Astroneer sets itself apart with its joyful, visually pleasing design.
Imagine digging through endless space, not in search of mere survival, but in pursuit of resources that are as delightful to look at as applicable. As one of the games like Subnautica, survival is the key here, too.
Don't worry about the details like hunger or thirst — this game focuses solely on the fun aspects of space exploration. Mine a treasure trove of eye-catching resources, and let yourself get lost in a universe where everything literally shines.
Suppose you're searching for an experience that's just as immersive but twice as joyful as Subnautica. In that case, Astroneer is your ticket to the brighter side of survival gaming.
Release Date: December 16, 2016 (Early Access) – December 16, 2019 (Full Release)
Developer: System Era Softworks
Also Read: 5 Best Upcoming Indie Games in 2024
5. ABZÛ
Immerse yourself in the visual splendour of ABZÛ, a game that offers a feast for the eyes with its stunning graphics. This isn't a long-haul survival epic — it's a brief yet enchanting journey that wraps up in about three hours.
Dive deep into vibrant underwater landscapes teeming with marine life. But don't let the beauty fool you — the depths hold their share of perils that'll keep you on your toes. That's why it's one of those games like Subnautica.
While ABZÛ might not test your survival skills to the max, it more than makes up for it with its evocative atmosphere and intriguing ocean mysteries.
As you go deeper, the secrets of this underwater world unfurl before you, making every moment of this short adventure a captivating experience. So, if you're looking for a quick but memorable dive into the unknown, ABZÛ is the game to play.
Release Date: August 2, 2016
Developer: Giant Squid
Also Read: Under the Waves Release Date, Platforms and More
6. Minecraft
Minecraft is like a meta-game of what we might address as a survival adventure game. It has diverse spheres of navigable settings from the depths of the sea and ground to the sky, even to the impossible, time-bending places.
Thirst, hunger, collection of resources, crafting, building, and even trades are some things you can experience as you venture over the real-time Saturn-sized pixel tissue of the game.
You can avoid the downsides of the survival trope with the creative mode, but the real challenges are in the survival mode. Zombies, skeletons, and even dragons are your nefarious enemies — most can be found anywhere on the map.
Touching a stream of lava can burn you to death, and you can drown in the water, too. With so much to do, Minecraft can keep you on your computer desk more than other games like Subnautica.
Release Date: November 18, 2011
Developer: Mojang Studios, Markus Persson (JAVA Edition), Jens Bergensten
Also Read: 10 Fun Ideas to Build in Minecraft
7. Subnautica: Below Zero
If you loved the underwater adventures of the original Subnautica, get ready for a frosty new experience in its sequel, Subnautica: Below Zero. Set in the icy expanses of planet 4546B's arctic zone, the game takes off just two years after the original.
Dive in to scout out new locations for habitats, gather crucial resources, construct bases, and craft indispensable items. One standout feature is the equal emphasis on surface and deep-sea exploration, setting it apart from its predecessor.
But don't let the chilly setting fool you — the challenges are as heated as ever. Your physical condition and the environment around you are constant factors shaping your well-being and your odds of survival. So, suppose you're yearning for games like Subnautica with a refreshing twist. In that case, Subnautica: Below Zero offers the best of both worlds.
Release Date: January 30, 2019 (Early Access) – May 14, 2021 (Full Release)
Developer: Unknown Worlds
Frequently Asked Questions
Will Subnautica 3 Come Out?
Fresh off the success of Subnautica and its standalone expansion, Subnautica: Below Zero, fans can look forward to a third instalment slated for 2025. While undersea exploration will no doubt remain a key focus, whispers in the gaming community suggest including a multiplayer feature.
Is Subnautica a Horror Game?
Subnautica might be primarily labelled as a survival/adventure game, but let's not kid ourselves: It's also a top-tier horror experience. The deep ocean setting teems with nightmarish sea creatures, each more terrifying than the last, adding a layer of sheer horror to your underwater journey.
What Is the Scariest Creature in Subnautica?
Reaper Leviathan is the most fearsome beast in Subnautica's underwater creature list. Armed with spine-chilling sound effects designed to instil dread, this colossal creature dwarfs even your sturdy submarine. To give you some perspective, it's almost the size of a Boeing 747. When you come face-to-face with the Reaper, your sub suddenly feels more like a bath toy than a vehicle.
Author Profile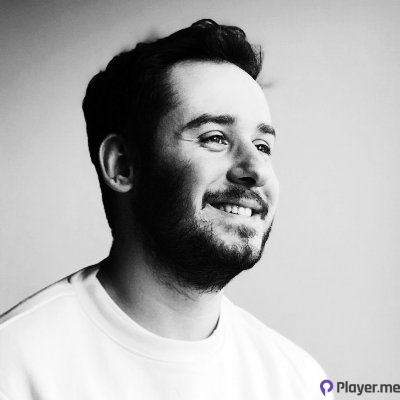 My journey into the world of video games began at four, when I was first introduced to arcade machines in 1996. Over the past decades, I've been fortunate enough to witness the incredible evolution of gaming, as it has grown from a niche hobby to a thriving art. Today, I'm dedicated to creating content that celebrates all genres of games. We will talk about them at Player.me.