If you've ever felt the need to step back from the hustle and bustle of life and gaming, you've likely found comfort in Zen puzzle games. Games like Unpacking offer unique satisfaction as you literally unpack someone's life into neat shelves, almost like a Tetris puzzle. It is relaxing, and Unpacking also gets a BAFTA award, proving its excellence.
What if you've completed Unpacking and crave that same calming gameplay? You're in luck. Below, we've gathered a list of seven cool games that capture the same spirit as Unpacking.
Related: 5 Best Upcoming Indie Games in 2024
1. Animal Crossing: New Horizons
Ah, Animal Crossing: New Horizons — where Tom Nook reigns and Isabelle lights up our lives. If you've sunk hours into placing pixelated furniture in Unpacking, you'll feel right at home in this Nintendo Switch classic. As one of the games like Unpacking, Animal Crossing lets you flex your creative muscles. Fish, garden, meet the locals, and craft and place furniture to make your island a cosy paradise.
If you own a Nintendo Switch, skipping Animal Crossing is nearly criminal. You have at least 60 hours of chill gameplay if you want a taste. But if you're the completionist type, you're in for over 600 hours of island-life goodness, what with completing the museum and exploring every nook and cranny.
Sure, Animal Crossing has a unique flavour, but don't be fooled. At their heart, both games serve up the same comfort food — pure, relaxing joy. So, if you're itching for games like Unpacking, Animal Crossing has got you covered.
Release Date: March 20, 2020
Developer: Nintendo
Also Read: Switch Pro Won't Be Coming Soon
2. Assemble with Care
Meet Maria, your new favourite antique restorer in Assemble with Care. This charming indie puzzle game feels like a soulmate to Unpacking. Maria rocks up in the quaint town of Bellariva and starts fixing electronics in her quirky shop. From Walkmans to rotary phones and old-school cameras, each repair session brings you closer to the people who own these nostalgia-inducing items.
Getting hands-on with these repairs is a blast. You'll find yourself delving into the details, examining each object's tiniest parts. It's one of the games like Unpacking but in reverse! And while at it, you'll discover the inner magic of everyday items, like how a simple clock ticks.
Now, where can you dive into this heartwarming adventure? Assemble with Care launched as an Apple Arcade exclusive but has since found its way onto Steam. So whether you're Team Apple or Team PC, you've got options.
Release Date: March 26, 2020
Developer: Ustwo Games
Also Read: What Kind of Game Is Let's School?
3. Cats Organized Neatly
Cats Organized Neatly is your game if you're in the mood for something that lets you take a deep breath and chill. As one of the games like Unpacking, this 2D puzzler asks you to sort stuff — in this case, adorable felines — into a designated space. The goal? Achieve kitty harmony.
With its calming music and Zen vibe, this game is perfect for unwinding alone or tackling puzzles with a pal during a car ride, café visit, or cosy couch session.
Don't worry about system requirements — Cats Organized Neatly is light as a feather. It's available on Steam for Windows devices without destroying storage or demanding a high-spec setup.
Release Date: October 12, 2020
Developer: DU&I
Also Read: Viewfinder Review Scores: 2023's Best Puzzle Game
Hidden Folks serves up a nostalgic nod to the classic "Where's Wally", offering an animated twist that makes it a perfect companion to Unpacking. Both games share the power to absorb your attention, leaving you fully immersed in a unique world.
The monochrome art style of Hidden Folks invites you to interact with its animated scenes as you explore the landscape for hidden characters while Unpacking opts for an isometric viewpoint. So, yes — it's a perfect example of games like Unpacking.
When it comes to game length, Hidden Folks has you covered. Clocking in at around four hours for a casual run-through and roughly eight hours for completionists, it promises ample time for puzzle-solving fun.
Release Date: February 15, 2017
Developer: Adriaan de Jongh, Sylvain Tegroeg
Also Read: 5 New Indie Games of May 2023
5. inbento
Inbento takes the relaxing task of organising and amplifies it into an enjoyable gaming experience, much like Unpacking. Centred around the art of making bento boxes, this Japanese-inspired game lets you place various food items into neat compartments.
The game strikes a calming balance, drawing inspiration from the real-world practice of bento box creation and the classic wooden puzzles where tiles slide into their designated spots. It is one of the best games like Unpacking.
The gameplay in inbento revolves around following given recipes to arrange different ingredients in a specific manner. Offering you both a creative outlet and a soothing puzzle-solving session, inbento is a top choice for anyone looking to unwind while still engaging their brain.
Release Date: September 3, 2019
Developer: Afterburn
Also Read: Spotlight by Quantic Dream to Release Indie Games
6. No Place Like Home
Much like Animal Crossing, No Place Like Home offers a relaxing yet engaging simulation experience with a twist. The game starts you off in a world abandoned and littered by humanity, who have moved to Mars. Instead of leaving, you stay to search for your missing grandpa and find yourself transforming the ravaged village.
You'll befriend animals, recycle waste, and tidy the environment to create a home. The emphasis on recycling and cleaning resonates as a central theme, offering a unique spin on the farming sim genre. It is impossible to say that it's directly one of the games like Unpacking, but it resembles some mechanics.
No Place Like Home is not a quick play — it provides a meaty main quest line to sink your teeth into. Completing the game in a standard playthrough takes roughly 14 hours. However, if you aim to secure every exclusive item and accomplish every objective, expect around 30 hours of gameplay.
Release Date: December 23, 2020
Developer: Chicken Launcher
Also Read: Only Up Is the New Big Indie Game
7. Woodo
If you're looking for games like Unpacking, then Woodo should be on your radar. This 3D puzzle game has an aesthetic reminiscent of those charming, old-school wooden toys you'd stumble upon in a toy shop.
Just like in Unpacking, your task is to find the perfect spots for items, and as you do so, you bring colour back to the world, propelling the story forward. The game's calming animations and artwork make it a must-try for fans of relaxing puzzle adventures.
Before you get too excited, it's worth noting that Woodo is still under development. According to the developers, the game will initially be available only for PCs.
Release Date: TBA
Developer: Yullia Prohorova, Timur Bogotof
Frequently Asked Questions
Are There Other Games Like Unpacking?
Yes — the indie game scene offers a rich selection of Zen games like Unpacking. A few names to write down are A Little to the Left, Webbed, Lemon Cake, Cozy Grove, Wilmot's Warehouse, and Florence. These titles promise to deliver that same sense of relaxation you've come to love in Unpacking.
Is Cats Organized Neatly Worth It?
For those who can't get enough of puzzling adventures, Cats Organized Neatly should be on your list. With over 80 hand-crafted levels and over five hours of gameplay, it's a title you'll want to revisit time and time. However, this game might not resonate with you if puzzles aren't your cup of tea.
Is Unpacking Game Based on a True Story?
Yes, kind of. The idea sparked when Tim moved in with Wren, and they started working on the game in February 2018. Their concept impressed enough to earn them a spot in the Stugan game accelerator programme. This took them to Sweden for a two-month tour, where they put together a playable demo.
Author Profile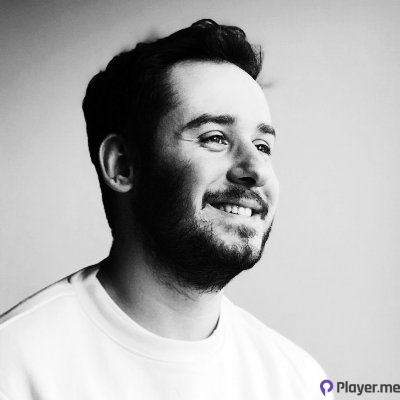 My journey into the world of video games began at four, when I was first introduced to arcade machines in 1996. Over the past decades, I've been fortunate enough to witness the incredible evolution of gaming, as it has grown from a niche hobby to a thriving art. Today, I'm dedicated to creating content that celebrates all genres of games. We will talk about them at Player.me.