Stardew Valley, crafted by ConcernedApe, engages players in a vibrant farming world. Beyond nurturing crops and reeling in fish, you can mine for treasures and face off against different creatures. One such creature lurking in the mines is the Squid Kid. We're diving into where to locate Squid Kid in Stardew Valley and giving you the lowdown on battling this foe.
Related: How to Easily Get Loom in Stardew Valley?
Where to Find Squid Kid in Stardew Valley?
Despite its name suggesting a friendly resident of Pelican Town, like cheerful Pierre or wise Demetrius, Squid Kid is far from it. Instead, this creature is an enemy lurking in Stardew Valley's mines. They're a force to be reckoned with, with 1 Base HP and 18 Base Damage.
Squid Kid in Stardew Valley visually resembles a quirky blend of a balloon with eyes and a meatball. Their blinking eyes are arguably their most unsettling feature. You'll come across Squid Kids, specifically on Floors 81 to 119 of the mines.
Related: How to Repair Fences in Stardew Valley?
What Does Squid Kid Drop?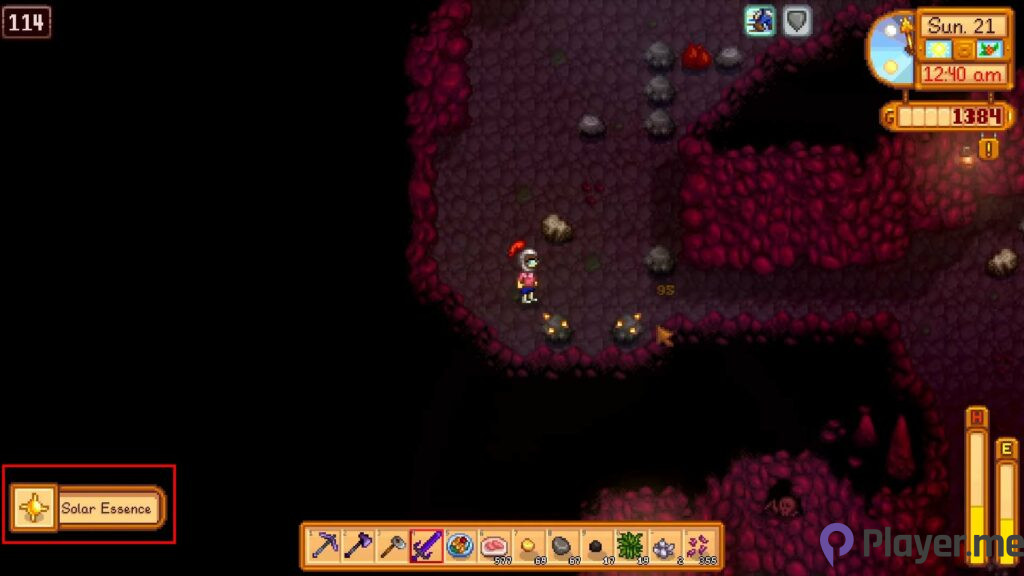 They might not be the toughest challenges in the mines, but Squid Kids pack a punch for loot. Here's a glimpse at the potential treasures you might bag when you take down a Squid Kid in Stardew Valley:
Prismatic Shard (0.05%)
Diamond (0.05%)
Dwarf Scroll IV (0.1%)
Dwarf Scroll III (0.5%)
Gold Bar (5%)
Mega Bomb (5%)
Squid Ink (20%) – exclusive to the mine's depths
Solar Essence (75%)
You need a solid strategy to make the most of these potential spoils. So, let's dive into the best way to tackle a Squid Kid.
Related: Where to Find Robin in Stardew Valley?
How to Kill Squid Kid in Stardew Valley?
Taking on the Squid Kid in Stardew Valley requires combining strategy and skill. Given its unpredictable nature and its potential for valuable loot drops, it's essential to approach the battle with a game plan. Here are your top methods to ensure victory:
Utilise Ranged Weapons: Leveraging a slingshot can give you a tactical advantage. Stay at a safe distance and gradually wear down the Squid Kid's mere 1 HP, avoiding any direct hits from its menacing fireballs.
Close Combat: If you're more of a hands-on fighter, go for the melee strategy. Use a sword with arc damage abilities. With its low HP, a swift, powerful strike can do the trick. Still, always be wary of its fireball attacks. While you can't block these projectiles using a sword's secondary move, you can dodge or swiftly take down the Squid Kid before it can fire.
With these tactics up your sleeve, you can conquer the mines and claim rewards from the Squid Kid in Stardew Valley. On this page, you can find other guides for your adventures in Pelican Town.
Frequently Asked Questions
Where Can I Find Squid in Stardew Valley?
Your best bet to catch Squid in Stardew Valley is at the beach close to Willy's Shack. However, there's a catch (Pun intended). They're only available during winter nights. If you're based at the Beach Farm, you're in luck — you can also spot Squids there. Occasionally, the travelling cart stocks Squids. When you do catch one, it's worth noting the XP gained: 28 for regular and 31, 34, and 40 for Silver, Gold, and Iridium grades, respectively.
How Rare Is Squid in Stardew Valley?
The Squid, a unique Cephalopod Crustacean, is quite the catch in Stardew Valley, not just because of its requirements. Even after meeting the conditions, reeling one in is a challenge due to its rarity. Your window to catch one is between 6 pm and 2 am. Thankfully, the Community Center doesn't demand one, but another quest in the game will eventually.
What Should I Do with a Squid in Stardew Valley?
If you introduce your Squid to a Fish Pond in Stardew Valley, they'll start producing Squid ink rather than Roe. Elliott will be over the moon with a Squid if you give it as a gift. But steer clear of Evelyn, Haley, Pam, and Pierre — they're not fans. Culinary-wise, Squid can be transformed into tasty dishes like Fried Calamari, Maki Roll, Sashimi, and even Quality Fertilizer.
Author Profile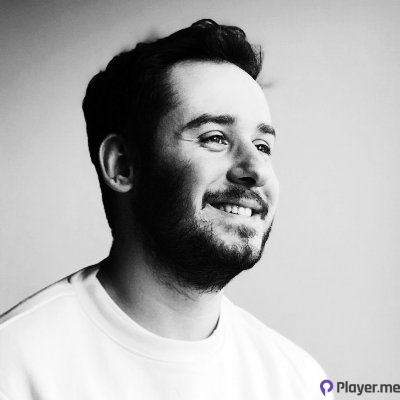 My journey into the world of video games began at four, when I was first introduced to arcade machines in 1996. Over the past decades, I've been fortunate enough to witness the incredible evolution of gaming, as it has grown from a niche hobby to a thriving art. Today, I'm dedicated to creating content that celebrates all genres of games. We will talk about them at Player.me.