Remnant 2 is a perfect combo of Soulslike difficulty and first-person shooting mechanics. Equipped with a range of weaponry, you'll find yourself up against challenging bosses that demand nothing short of excellence from your gear. There are multiple routes to improve your arsenal. Today, we're cutting to the chase — here's how to find the Harvester's Reach Safe code in Remnant 2.
Related: How To Fast Travel in Remnant 2?
Harvester's Reach Safe Location in Remnant 2
You'll find the Harvester's Reach Safe tucked away in, you guessed it, the Harvester's Reach zone. Don't expect your minimap to help here — the safe's location is off-grid. Keep your eyes peeled for a wall with light filtering through. Squeeze under it, and your map refreshes, revealing a previously hidden area.
Flick on your flashlight — you're tackling into pitch black. Don't be fooled when you find walls etched with many four-digit numbers. None of these are the elusive Harvester's Reach Safe code in Remnant 2.
The safe itself is located in the far-right corner of this new area. Once you interact with it, you'll be prompted for that all-important four-digit code. Just a heads-up: Brute force won't work here. No amount of explosions will poke this safe open.
Related: Is Remnant 2 on Game Pass?
Harvester's Reach Safe Code in Remnant 2
Unlocking the Harvester's Reach Safe is more than just a one-size-fits-all experience. Remnant 2's dynamic gameplay mechanics ensure that the code will differ for each player. However, there's a pattern to crack: The code involves a specific set of digits — 1, 3, 5, and 8. Your unique code could be any arrangement of these numbers, like 1583 or 8351.
Speed up the process by checking the illuminated number on the wall near the cash register — that's your first digit, helping you solve the Harvester's Reach Safe code in Remnant 2 faster.
Once open, the safe rewards you with a Rusted Heirloom Ring. This isn't just a shiny trinket — it's a game-changer. Equipping this ring grants you two stacks of Bulwark, a significant boost activated when your health dips below 50%.
That wraps up our guide on the Harvester's Reach Safe code in Remnant 2. Stay tuned, as we've got more insights and tips on this beautiful Souls-like FPS coming your way soon.
Frequently Asked Questions
What Is the Asylum Safe Code in Remnant 2?
The code you need actually comes from a somewhat mysterious source — the song sung by a deranged doctor in the hospital's basement. The lyrics go, "Two shiny copper teeth removed from nine discarded combs, and seven yellowed leaves excised from one forgotten tome". Pay close attention, and you'll realise the magic number is 2971.
Is Remnant 2 Difficult?
Yes — Remnant 2 is a challenging game. Since it's a Soulslike game, you will have a hard time, especially when you play for the first time. But don't worry — you're not locked into a relentless battle. You can dial down the challenge and enjoy the dark atmosphere as you like.
Is Remnant 2 Worth Playing Solo?
Yes — while Remnant 2 shines as a multiplayer adventure, solo play isn't just an afterthought — it's entirely possible. Don't worry if you want a lone journey through this dark world, you'll find it a completely doable, rich experience.
Author Profile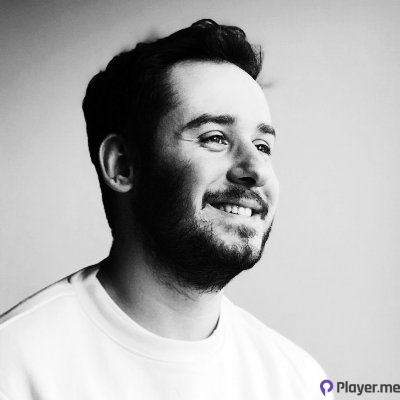 My journey into the world of video games began at four, when I was first introduced to arcade machines in 1996. Over the past decades, I've been fortunate enough to witness the incredible evolution of gaming, as it has grown from a niche hobby to a thriving art. Today, I'm dedicated to creating content that celebrates all genres of games. We will talk about them at Player.me.