Just as in other Bethesda games, you can pickpocket in Starfield. It's quite entertaining, especially for those playing as a rogue with loose morals. Just be prepared to avoid getting caught and racking up bounties.
From keys to large weapons, you can swipe a range of items from NPCs. But success hinges on mastering the art of pickpocketing in Starfield.
Related: Can You Visit Earth in Starfield?
How to Pickpocket in Starfield?
To pickpocket in Starfield, choose the Theft skill from the Social Skill Tree during character creation. This gives you the basic skills to steal items from NPCs. Since it's a Novice-level skill, you can pick it up easily.
To steal, sneak up behind your target and enter sneak mode. It's smoother without guards nearby. Get close, then use the "Pickpocket" option (A on Xbox) to view the NPC's inventory.
With a Level 1 Theft skill, you can pickpocket essential items like money, food, or keys. You'll need to enhance your Theft skill to grab more valuable or bulky items. Level up by successfully pickpocketing multiple times in Starfield:
Rank 2: 10% Greater Change of Successful Steal
Rank 3: 30% Greater Change of Successful Steal
Rank 4: 50% Greater Change of Successful Steal
When browsing an NPC's belongings, think carefully about which items to swipe. There's always the temptation to push your limits, but getting caught will land you a bounty. In Starfield, various colours in an NPC's inventory highlight pickpocketing difficulty:
Blue: Very easy
Green: Easy
Yellow: Medium
Red: Hard
Grey: Impossible
If you want to unlock pickpocket in Starfield without spending a skill point on the Theft ability, choose the Cyber Runner or Gangster background.
Related: Starfield XP Farming: The Fastest Way to Level Up
Invest in Stealth for Pickpocket in Starfield
In Starfield, while you might think you're being sneaky with pickpocketing, remember that NPCs have items tucked away, which can challenge your odds. When attempting to pickpocket in Starfield, you'll spot a percentage by each item, indicating the likelihood of swiping it unnoticed.
Invest in the Stealth Skill within the Physical skill tree to boost your sneaky shots. Being a Novice skill, most Spacefarers can master it rapidly, given they have some extra skill points. This skill introduces the Stealth meter, refined by successful sneaky actions against unalert foes and creatures.
Always aim to stay within the "Hidden" section of the meter to remain undetected. Not only is this handy for hidden quests, but it's also vital to avoid situations that might result in unintended fatalities while pickpocketing in Starfield.
Related: How to Get the Adoring Fan in Starfield?
If You Get Caught
Pickpocketing in Starfield might appear simple, but unexpected twists can occur. Being prepared can mitigate surprises.
When caught stealing from an NPC, you're faced with two outcomes. Firstly, the NPC might become aggressive, forcing you to defend yourself, which can lead to further complications in that area.
Secondly, a bounty could be placed on your head in that particular region or city. While you can settle your debts by paying off the bounty, failure to do so might attract the attention of bounty hunters during your space journeys.
To sidestep these potential pitfalls, always utilise the quick save function before attempting to pickpocket in Starfield. Should things turn the wrong course, reload and give it another go. It might feel like bending the rules, but it's a safer bet than facing the consequences.
Frequently Asked Questions
Can You Steal Items in Starfield?
You can use a bit of thievery in Starfield to snag weapons, food, spacesuits, and other precious items. But, like other Bethesda games, Starfield might need to guide you better on how to swipe goods or pick up rare treasures across the galaxy.
How Do You Pickpocket in Elder Scrolls?
To pickpocket in Skyrim, you should focus on Justice Neutral NPCs. They're identifiable by their yellow health bars and white aura. Choose your target, sneak behind them, and ensure you're completely hidden. Once in position, you'll see the pickpocketing difficulty and your odds of success.
How Do You Smuggle Contraband Starfield?
For those with a penchant for smuggling, there's the Deception skill. Located in the Social skill tree's second tier, this skill lessens your ship's chance of getting caught in contraband scans. Starting with a 10% reduction at rank one, it can go up to 50% by rank four.
Author Profile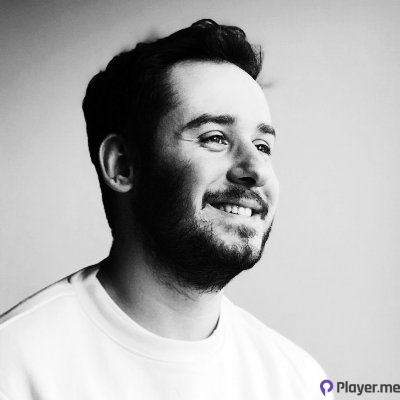 My journey into the world of video games began at four, when I was first introduced to arcade machines in 1996. Over the past decades, I've been fortunate enough to witness the incredible evolution of gaming, as it has grown from a niche hobby to a thriving art. Today, I'm dedicated to creating content that celebrates all genres of games. We will talk about them at Player.me.